The first time I tasted bruschetta, it was at my Italian friend's house. And of course, she put me to work, so this is not the first time I've made bruschetta but this method was a bit different.
HEA Recipe Intro
"Looking for an easy and delicious appetizer to serve up on hot days? This bruschetta is the perfect appetizer to munch on before the main course."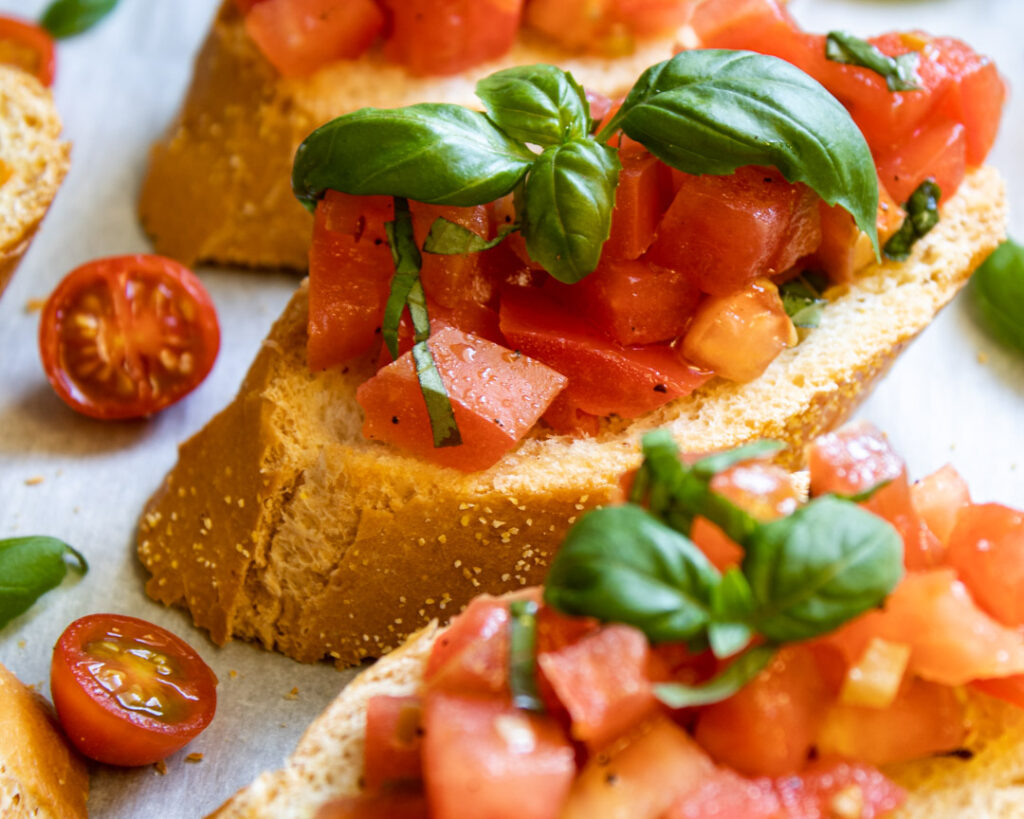 Ingredients
Tomato mixture
extra virgin olive oil
garlic,
Roma tomatoes
basil leaves
balsamic vinegar
salt
crushed red pepper
pepper
For the bread
baguettes
unsalted butter
garlic
Mistakes I made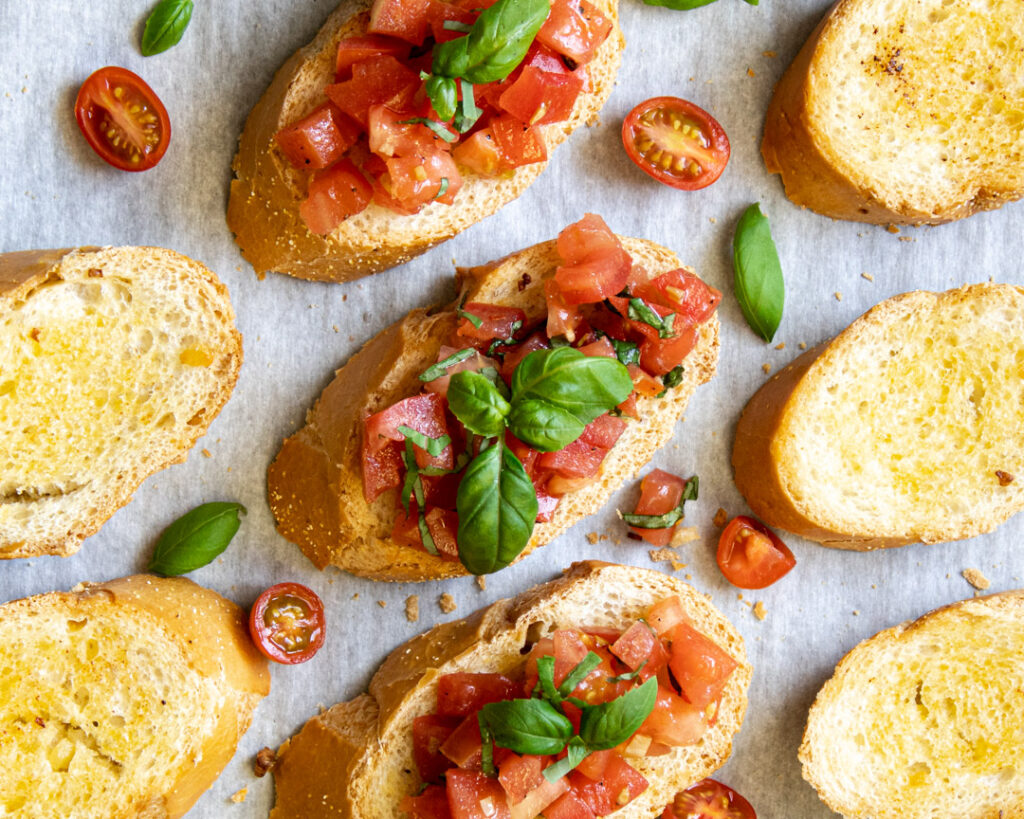 I heated the olive oil too hot and my garlic cooked a bit toooo much. But this turned out to be a good thing. It gave the bruschetta a nutty flavor that I quite liked.
What I like
This is a recipe that you can throw together in 10 mins. Now that back to the office is in full swing. I love finding quick recipes like this.
Final Thoughts
Like the cookbook said, this is an easy and delicious recipe that would impress any guest with minimum effort.