Hi guys, this recipe is from The Pawn by Skye Warren and if you can't tell, the pawn is all about the game chess. So what better to represent it than a chess-topped vegetarian potpie or so the author thought. Let's check it out.
Note from the cookbook
Vegetarian potpie with lattice top is comfort food like no other! This family favorite has a thick and creamy filling loaded with lots of different veggies. On top is a flaky pie crust done in a lattice pattern. This recipe perfectly combines the rich and savory flavors of the cooked vegetables into a pie dish. Just try it and you'll be amazed!
Ingredients
Dough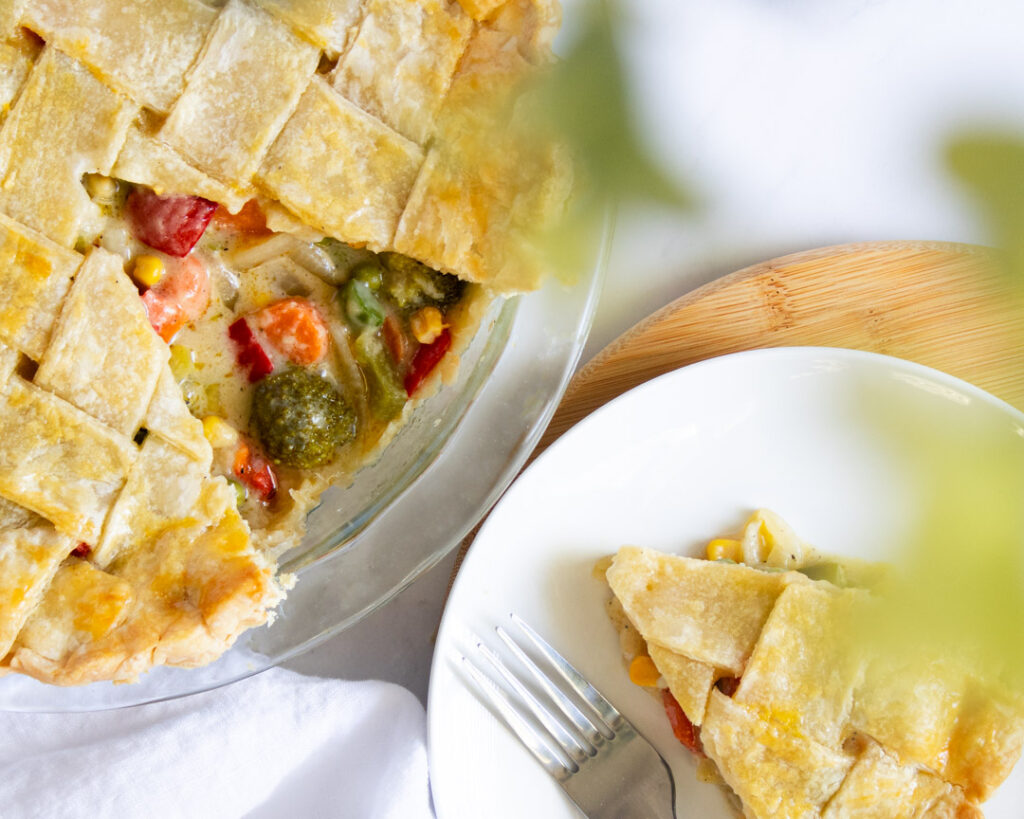 all-purpose flour
salt
butter
ice-cold water
Filling
Butter
celery stalk
onion
carrots
all-purpose flour
vegetable stock
milk
salt
pepper
thyme
peas
corn
broccoli
green bell pepper
red bell pepper
egg
Difficulty level
I'd give this a 3 out of 5 for difficulty. After my last disaster making a pie crust for the cherry pie, I didn't have much faith in my skills to pull this off. But this recipe made it so easy. My pastry came out perfect. I was even able to make a great lace pattern on top of the pie.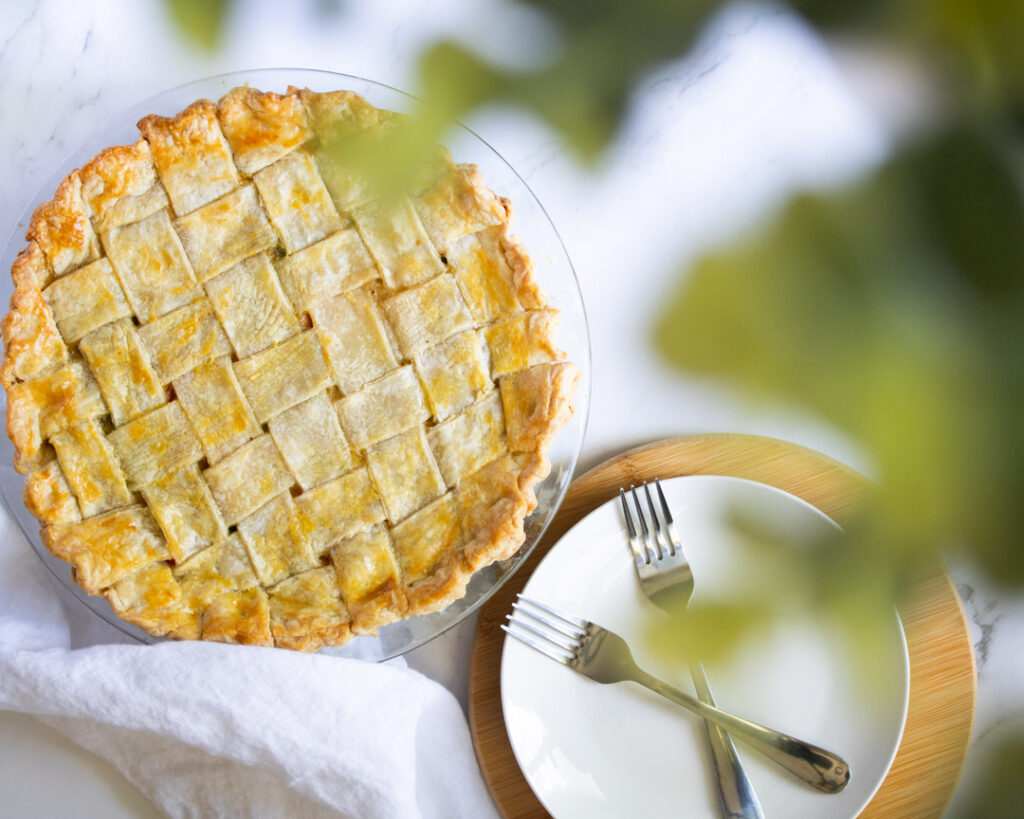 What I liked about this recipe:
This recipe was super easy to follow and well laid out. The pie crust did exactly what it was suppose to. I needed to add just a bit more water but that was all laid out in the notes to the recipe.
Final Thoughts
When I first saw this recipe for chess-topped vegetarian potpie, I was reluctant to try it because, let's be real. I don't like vegetables, I eat them because as an adult, I know I should. But I actually enjoyed this recipe and would try it again. It was rich, creamy and flavorful and shockingly I would make it again. Maybe with some chicken next time.