Hey guys, in this post we will be reviewing the chocolate-dipped toffee butter cookies by feastonthecheap.net. I made these for my book review of Taming Demons for Beginners by Annette Marie post.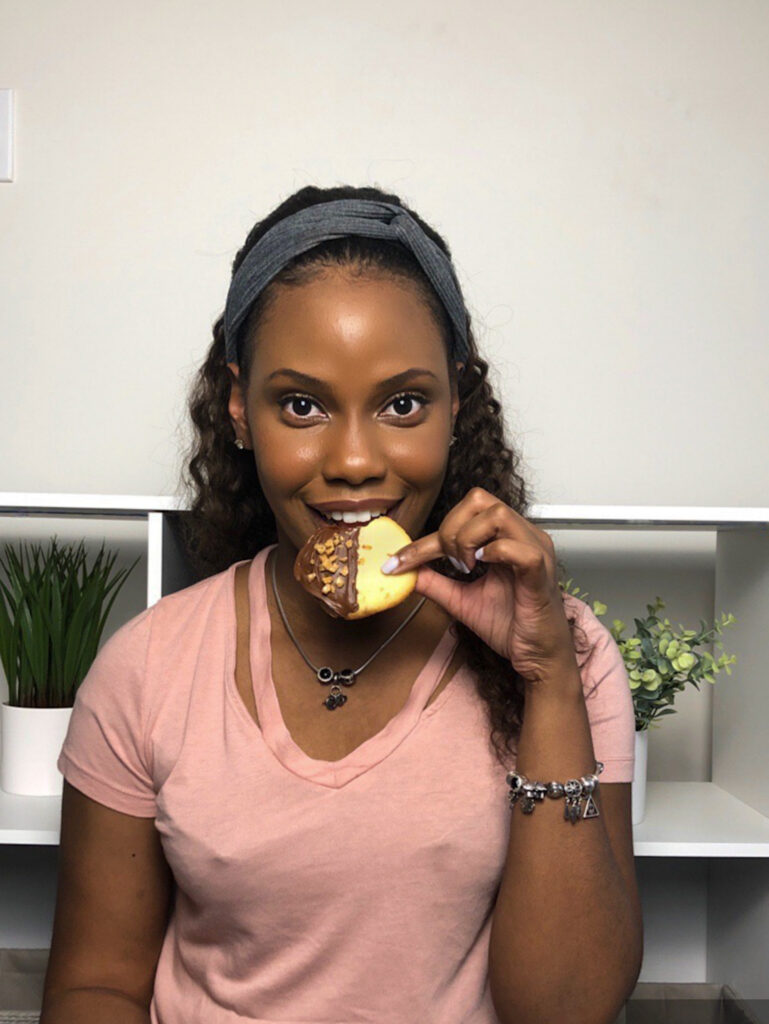 Ingredients:
Sweet butter
Granulated sugar
Egg
Vanilla
Flour
Salt
Cold water
Milk chocolate
Toffee bits
Special Equipment/Gadgets
The only thing I bought was a hand mixer. This is absolutely not necessary. You can definitely cream the butter and sugar by hand using a whisk or a fork but the hand mixer definitely makes things quicker. Plus it was on sale.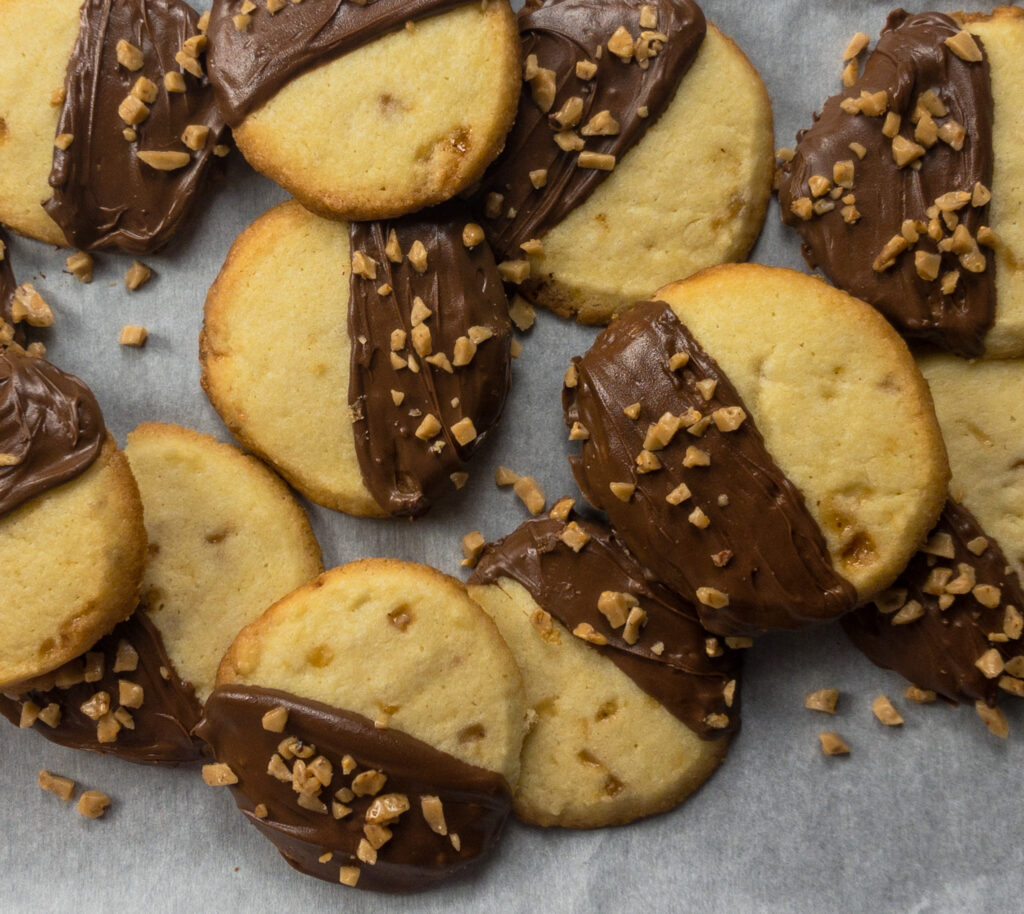 Why I picked this recipe
I picked this recipe because of its slice and bake method. All the other recipes called for a cookie cutter and I didn't have one or cared to buy one.
Difficulty Level
I'd say this difficulty level is a 2 out of 5. It's a recipe that kids can definitely do, once they are supervised when cutting the dough.
What I liked about the recipe
The cookies are delicious alone but the chocolate coating takes it over the edge. Let's be honest, chocolate makes everything better.
Adjustments I made
I added a 1/3 cup of toffee bits into the cookie batter. The recipe only decorates with the toffee bits but I wanted to taste them throughout the cookie.
What I'd change next time
This is personal but I would cut this recipe in half. I really didn't see that it made 50 cookies. No one needs 50 cookies!!!
Would I make it Again?
Definitely. I love toffee and I love chocolate so as you can guess, I loved these Chocolate-dipped toffee butter cookies. Definitely a 4 out of 5. And I only took away one star because I made these the same day that I made pecan chocolate chip cookies and those were a 5 out 5 for me.