Hey guys, this week we are testing the maple bacon French toast cupcakes by bakedbyrachel.com. Sound amazing right? Who doesn't like French toast and let's be honest bacon makes everything taste better. I made this recipe for my book review of Black Arts White Craft by Hailey Edwards.
INGREDIENTS:
Cupcake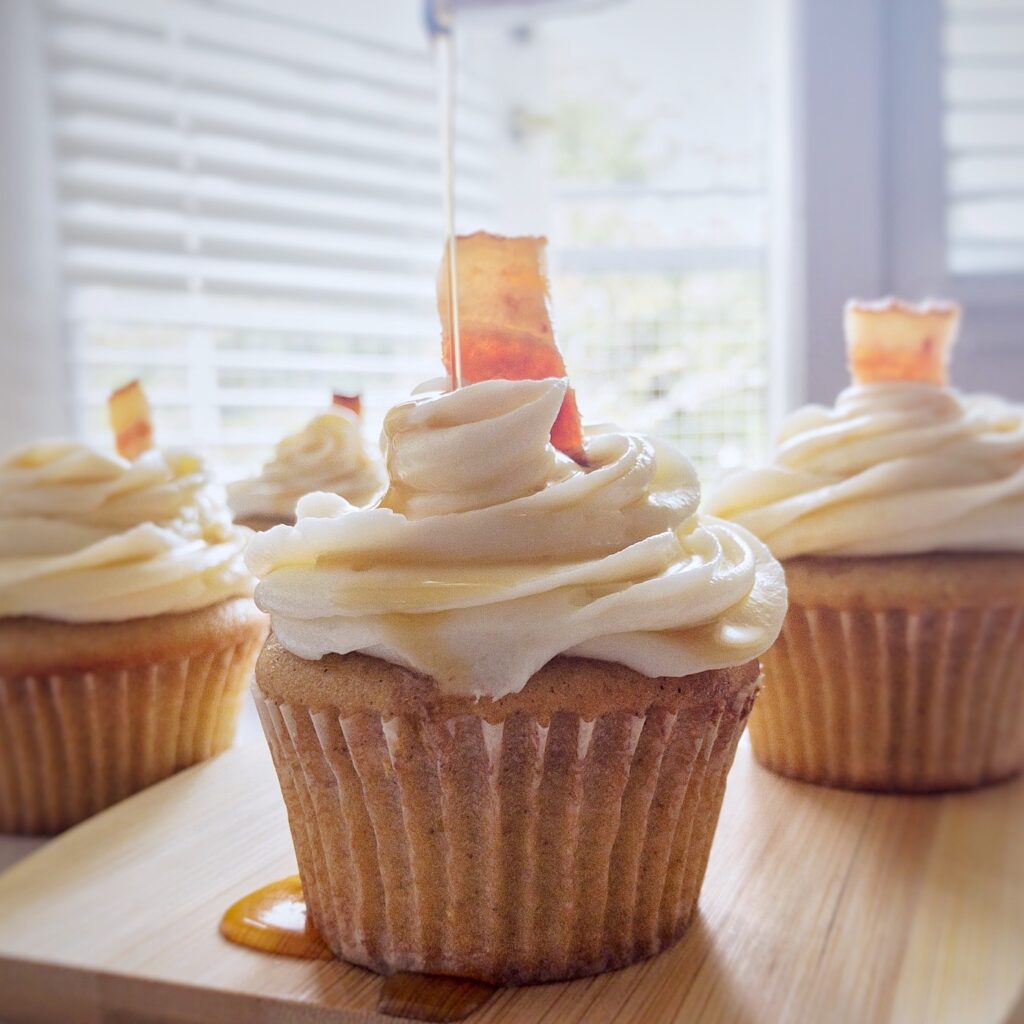 Sugar
Butter
Egg
Baking powder
Flour
Cinnamon
Maple syrup
Salt
Vanilla Extract
Milk
Frosting
Cream cheese
Butter
Maple Syrup
Powdered sugar
SPECIAL EQUIPMENT:
You will definitely need a muffin tin. Blond moment, I kept looking for cupcake tins because I thought they were different than muffin tins…they are the same thing. I just grabbed one from my local target.
You will also need a piping bag or ziplock bag and some piping tips.
DIFFICULTY LEVEL:
This recipe is average in difficulty level. It's not that difficult but it is more steps than just throwing everything together and blending. For that reason, I'm going to give it a 3 out of 5 for difficulty.
Things to note:
This recipe makes 7 cupcakes. Which I found weird but that extra one I just took as the chef's tester.
The frosting makes the perfect amount if you aren't using a piping tip. Otherwise, the frosting for the last cupcake gets lost in the piping tip. It wasn't a problem for me because I just smeared it on with a knife for the cupcake I used as the tester. But I would advise that you make more frosting if you want that perfect swirl on top of each cupcake.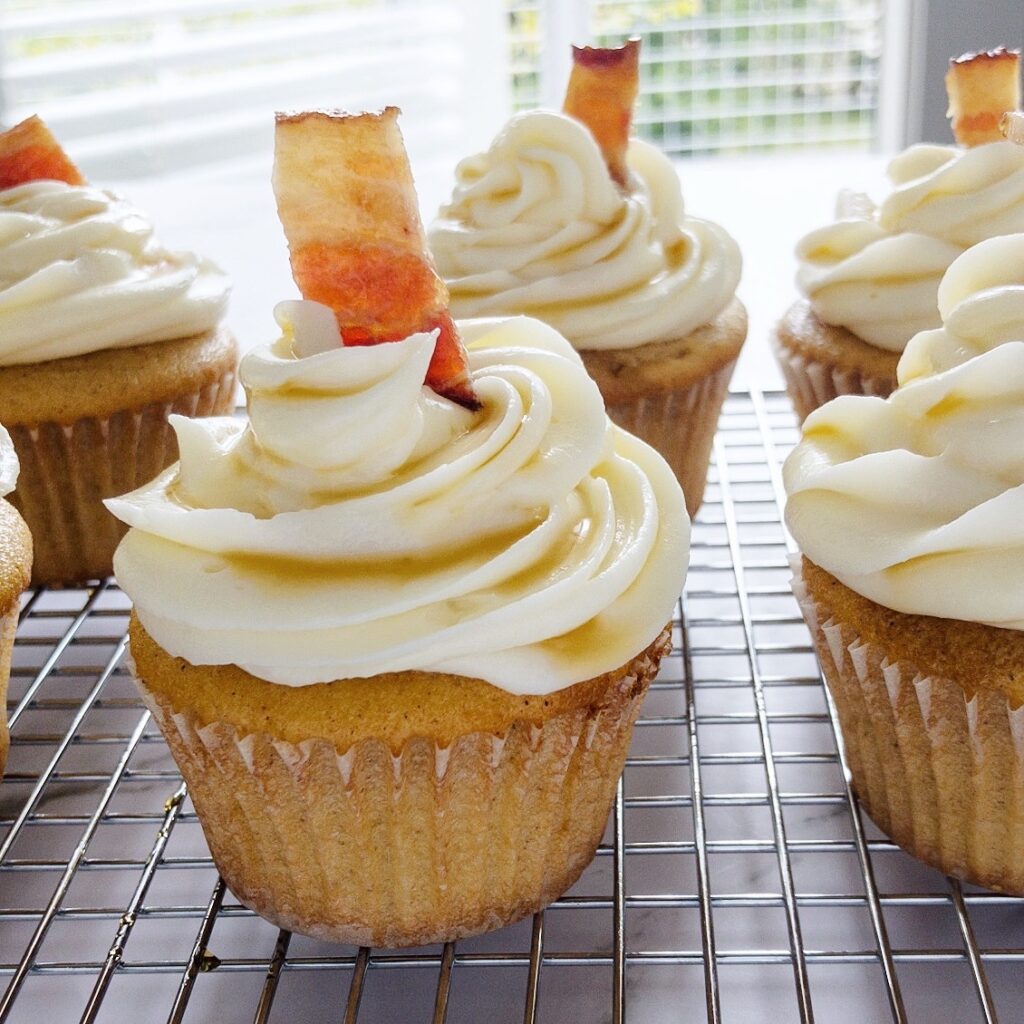 WOULD I MAKE IT AGAIN?
Definitely, as I'm writing this, I am reading to have some more. These were honestly very delicious. they taste exactly like the cake form of the cereal Cinnamon Toast Crunch. If you didn't think bacon belongs on a cupcake…think again. Bakedbyrachel proved you wrong.
Have you ever had bacon in a dessert before? Comment below and let me know what it was.