Hey, guys today we are going to review the mini lemon tart by livelytable.com and an orange variation. These were made for my review of a Deal with the Elf King.
This recipe is the epitome of it's not you, it's me.
The shortbread portion was easy enough. The trouble came with the curd. I made two types of curd. The lemon curd as per the recipe and an orange curd. The lemon curd came out beautifully. HOWEVER, that orange curd was the bane of my existence. I literally tried to make it four times before I was successful. Continue reading if you want to know what I did to fix it.
Ingredients: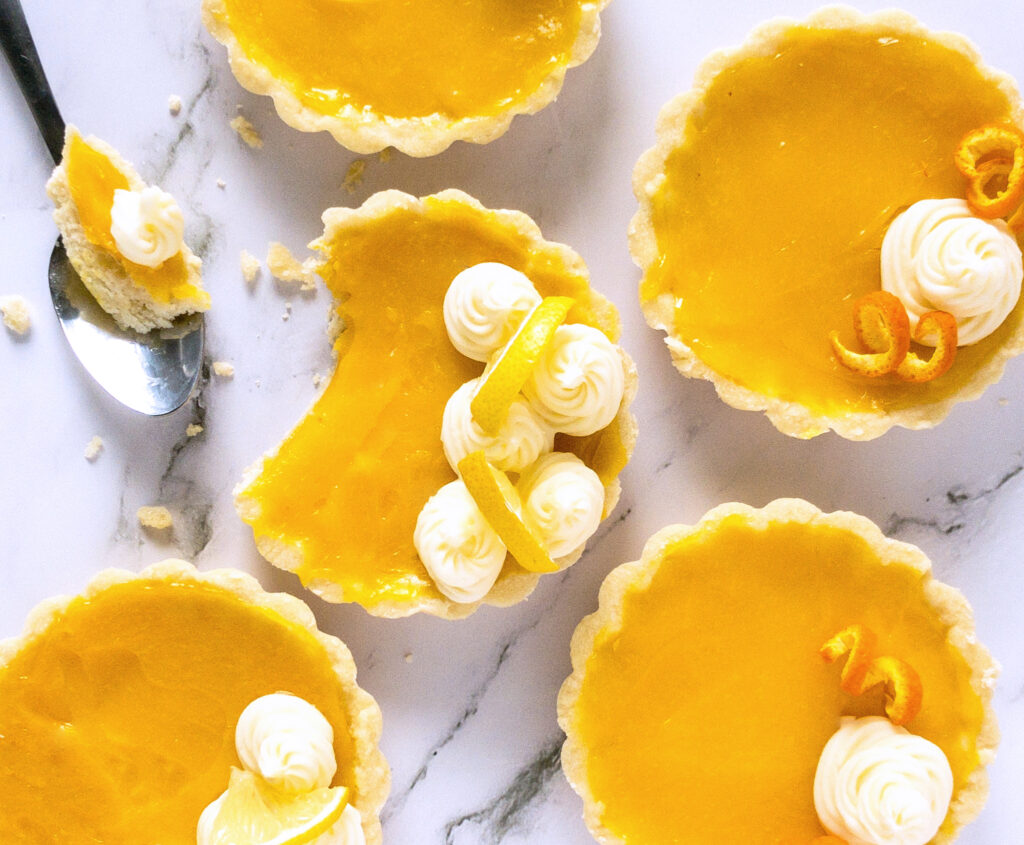 Shortbread crust
butter
sugar
flour
salt (omit if using salted butter)
vanilla extract
Citrus Curd
fruit zest
fruit juice
sugar
salt (omit if using salted butter)
eggs
butter
Special Equipment/Gadgets
I grabbed these mini tart pans from amazon.
Why I picked this recipe.
I picked this recipe because the filling was made separately from the crust. Some recipes I saw called for both the filling and crust to be baked at the same time like a lemon bar. I don't know if it's just me but I can never get my filling mixed enough and there's always a gross piece of egg mixed in there. So I prefer this recipe where I can strain out all the botched bits.
Difficulty Level
I'd give the original recipe a 3 out of 5.
Any modification is a 5 out of freaking 5. When I tried to make the orange curd, I felt like pulling my hair out. I couldn't understand why it wouldn't thicken. After the third time, I felt like giving up and literally just began to eat the oranges. I googled how to fix the problem. I added extra egg yolks, cornstarch, chilled it. Nothing worked. It's then that it struck me, these oranges tasted watery. Maybe that's the reason that my orange curd wasn't coming together. I mean my lemon curd came out perfect on the first try, why wouldn't it work with oranges. I then had the brilliant idea to add a bit of lemon juice to my orange curd and it worked. It freaking worked.
Adjustments I made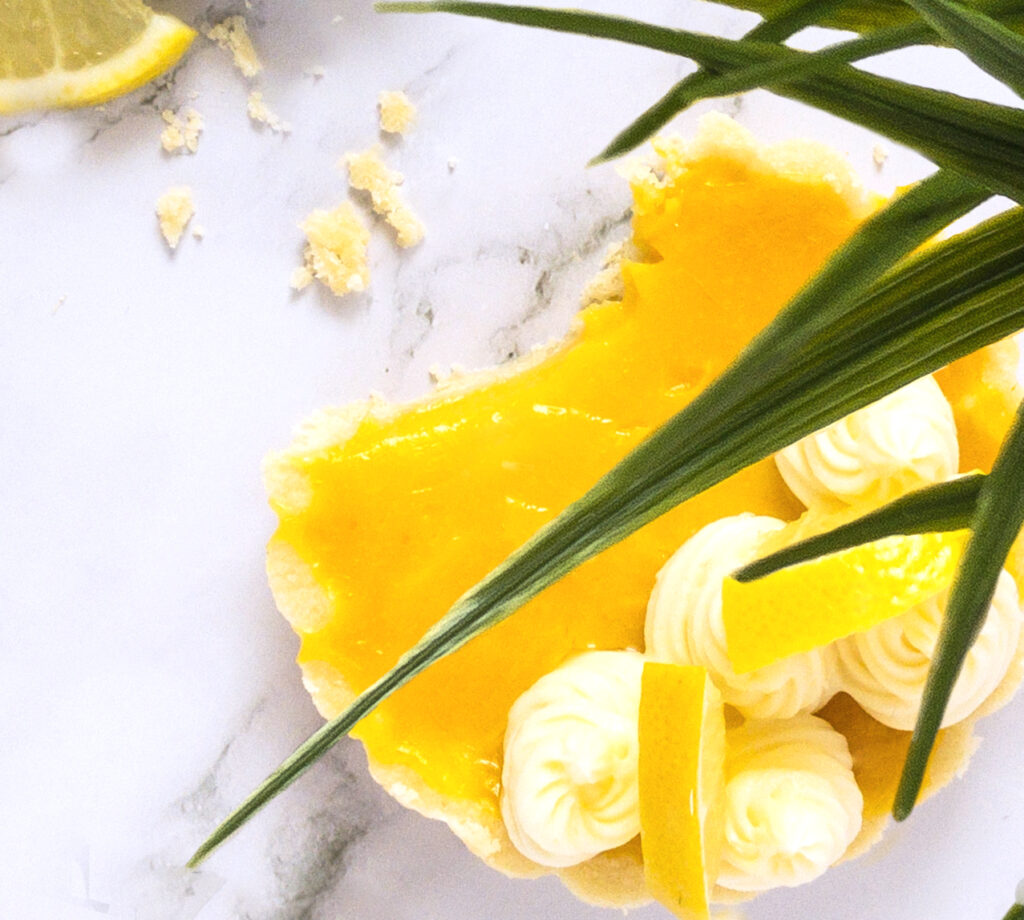 For the lemon tarts. I cut the recipe in half because I knew I wanted half orange and half lemon tarts.
For the orange tarts. See my rant in the section above. Long story short, I slowly added a bit of lemon juice until it became the consistency I liked. It ended up being about 1-2 tbsp of lemon juice. This didn't alter the taste it tasted just oranges and not lemons. It just helped to thicken the mixture.
Things I would change
If you look at my video, this recipe made 5 good tart shells and a little scrappy one. This could totally be attributed to the fact that I probably overfilled some of the tins. But to combat this I'd mix a little more shortbread mixture to ensure that each tart has that beautiful crust at the top.
Would I make it Again?
If I'm being honest, yes. Lemon bars are my favorite dessert and these have the potential to be a close second. Yes, they are the same ingredients just in another form, but for some reason, they just aren't the same, maybe it's just the trauma of initial failures.