Hey guys, check out these ooey-gooey marshmallow stuffed s'more cookies by veggiesandthebeastfeast.com. I made these cookies from my book review on Taming Demons for Beginners by Annette Marie.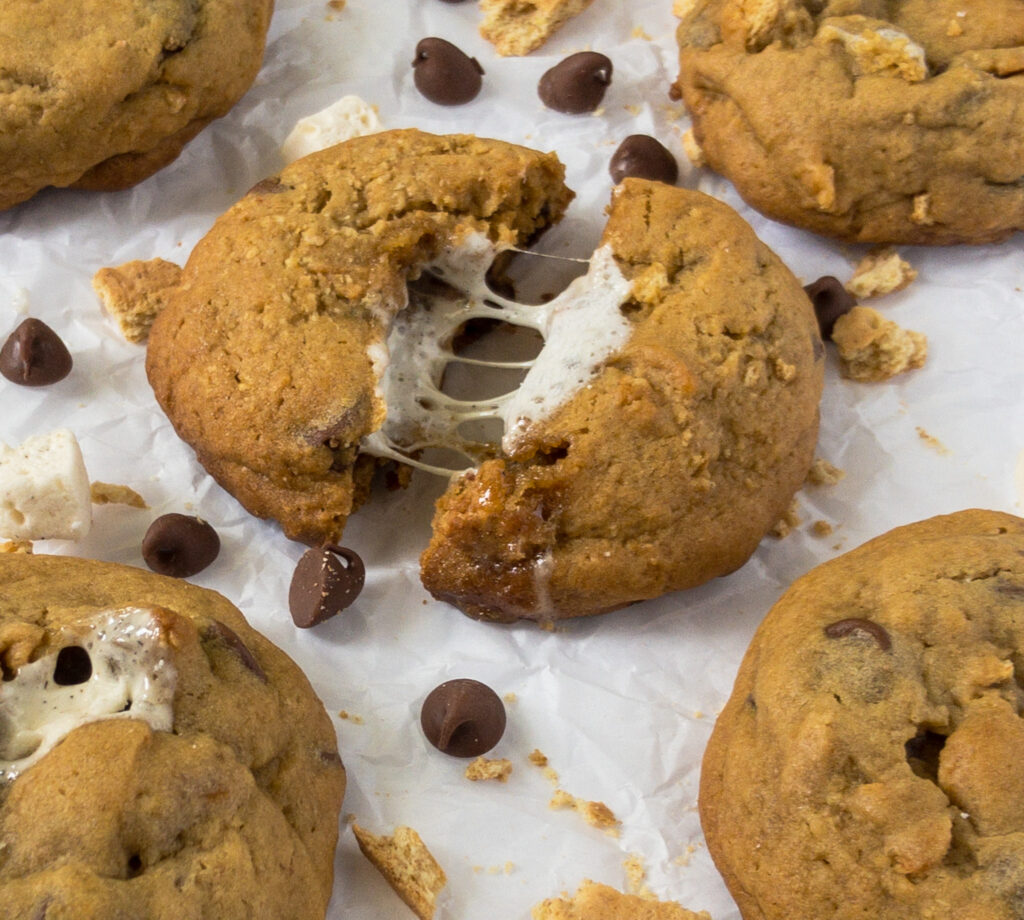 Ingredients:
Flour
Salt
Baking Soda
Baking Powder
Butter
Dark Brown Sugar
Honey
Egg
Milk Chocolate Chips
Graham Crackers
Gelatin-free Marshmallows
Special Equipment/Gadgets:
I used the hand mixer I bought for the chocolate-dipped toffee butter cookies. Again, totally unnecessary. You can definitely cream the butter and sugar by hand using a whisk or a fork but the hand mixer makes things quicker. Plus it was on sale.
Difficulty Level:
These were a 2 out of 5 on the difficulty scale. This is because getting the marshmallows to melt and not just disappear is tricky.
What I liked about the recipe:
Everything, this recipe was easy to follow and make. I found that Katy really took the time to answer questions in the comment section so when mine didn't come out the same way hers did, I knew exactly why.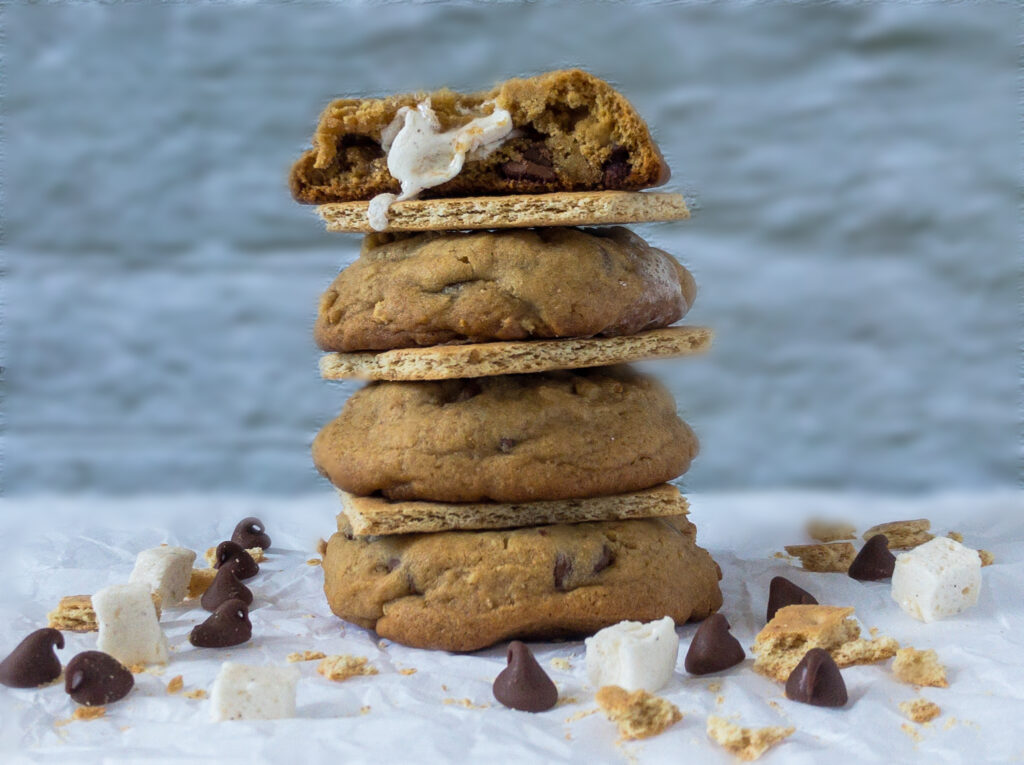 Things that went wrong:
My marshmallows disappeared. I mean, I know why. Katy clearly said to use gelatin-free marshmallows and I didn't. But in my defense, I checked two supermarkets and couldn't find any so I went with the fanciest looking marshmallows. My thought process was that the fancier the marshmallows, the better chance I'll have. I was WRONG. I think that made it even worse. Alone, they tasted amazing. Like melt in your mouth like butter type of marshmallows. Which as you can guess, for a recipe like this. It was a disaster. They literally melted away from the cookie.
If you have the same problem as me. Cutting up the marshmallows and sticking them in the small holes that are left once the original marshmallows disappear into oblivion helps fool everyone.
Adjustments I made:
The original recipe calls for dark chocolate chips and milk chocolate chips. I skipped the dark chocolate and increased the amount of milk chocolate I added, just because I'm not a fan of dark chocolate. Even without the dark chocolate, these came out great.
What I would change next time?
Follow the freaking recipe instructions and buy gelatin-free marshmallows.
Would I make it Again?
Yes.
Final Thoughts:
I give these cookies a 4 out of 5. These s'more cookies taste amazing and it didn't hurt that I had leftover ingredients to make s'mores after the cookies ran out. This is a fun project for kids to get involved in and get their hands dirty stuffing the cookies with the marshmallows.