This week I'll be reviewing this spaghetti carbonara from damndelicious.net. I made this recipe for my review of the book Dead and Gone by Annie Anderson.
Book Quote
After consuming my weight in Spaghetti Carbonara and staying far, far away from the vodka, J and I dug into the case file Mariana had left for me.

Dead and Gone by Annie Anderson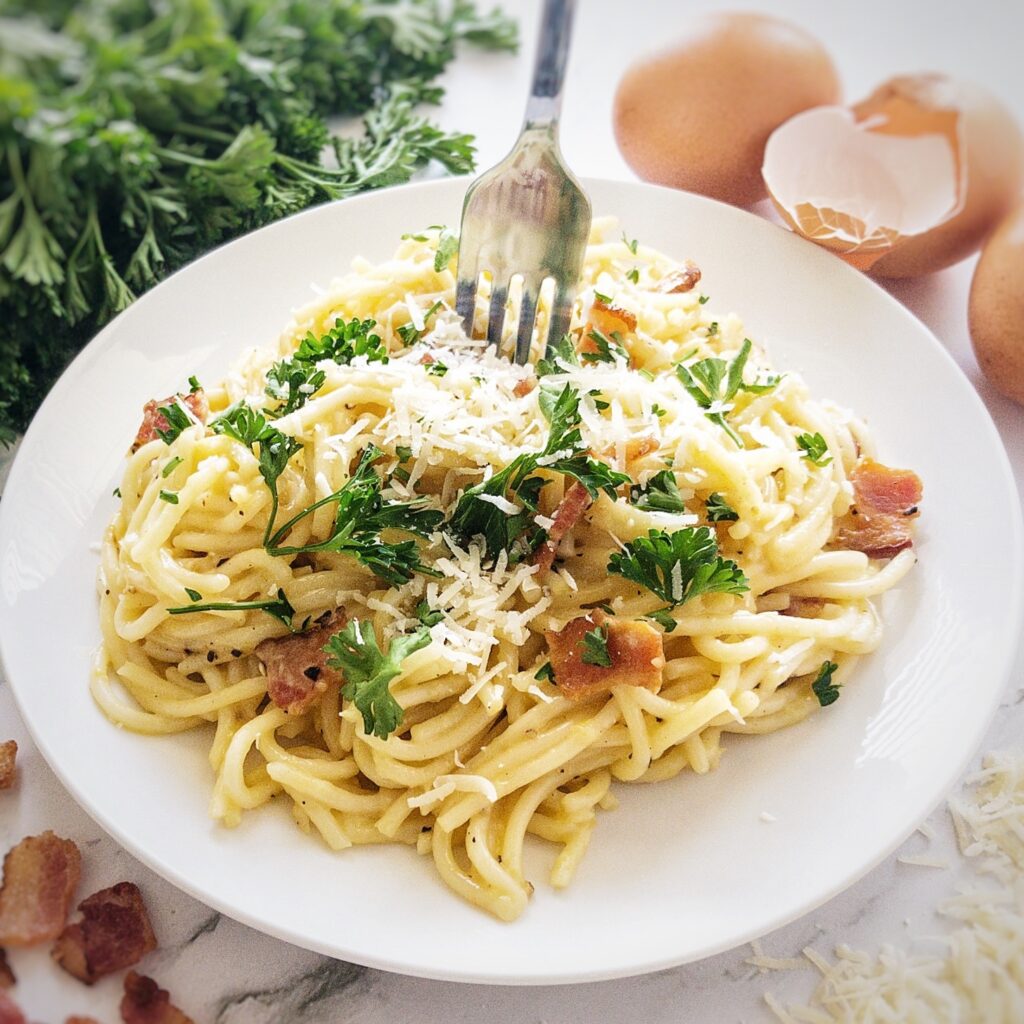 Ingredients
Spaghetti pasta
Parmesan cheese
Salt
Pepper
Parsley
Egg
Bacon
Garlic
Difficulty Level
Id give this a 4 out of 5 for difficulty level. It does take some work to make sure that the egg mixture doesn't scramble when you add it instead of becoming a creamy delicious sauce.
Things to note
Ok am I the only one that didn't know carbonara was made with eggs and not cream??!!!!. Once I found that out I had a mental block on eating it just because part of me didn't think the eggs were fully cooked.
What I liked
What I liked about this recipe was that the author poured the egg mixture into the pan which gave me more assurance that I wasn't eating raw egg. Other recipes poured the egg mixture over the pasta in a separate mixing bowl.
Food for thoughts
If anyone knows anything about me, they know I love pasta and this spaghetti carbonara was no exception. This sauce was creamy and delicious…with bacon. We all know that bacon makes everything taste better.
I love this recipe. It was quick easy and delicious.