Hey guys, we are back with another recipe review. This week we are checking out the Strawberry Almond Cake by trufflesandtrends.com. This is another recipe from my review of the book Hands Down by Mariana Zapata.
Book Quote
"Here. I brought you some frozen yogurt I made. It's strawberry. The other one has strawberry almond cake in it." I smiled. "They had frozen strawberries on sale, and I went a little apeshit."
Ingredients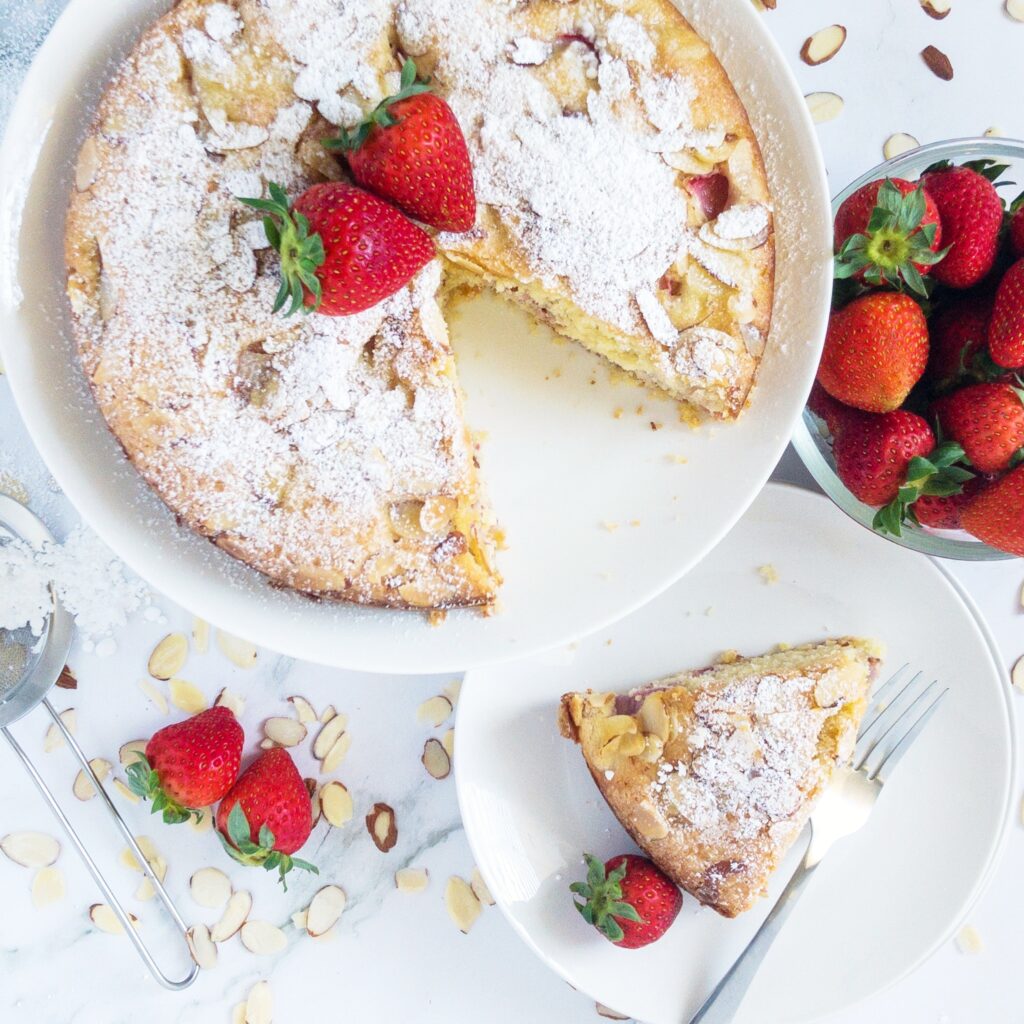 Flour
Almond Flour
Vanilla Extract
Almond Extract
Baking Powder
Salt
Sugar
Eggs
Oil
Sliced Almonds
Strawberries
Difficulty level
The difficulty is a 3 out of 5.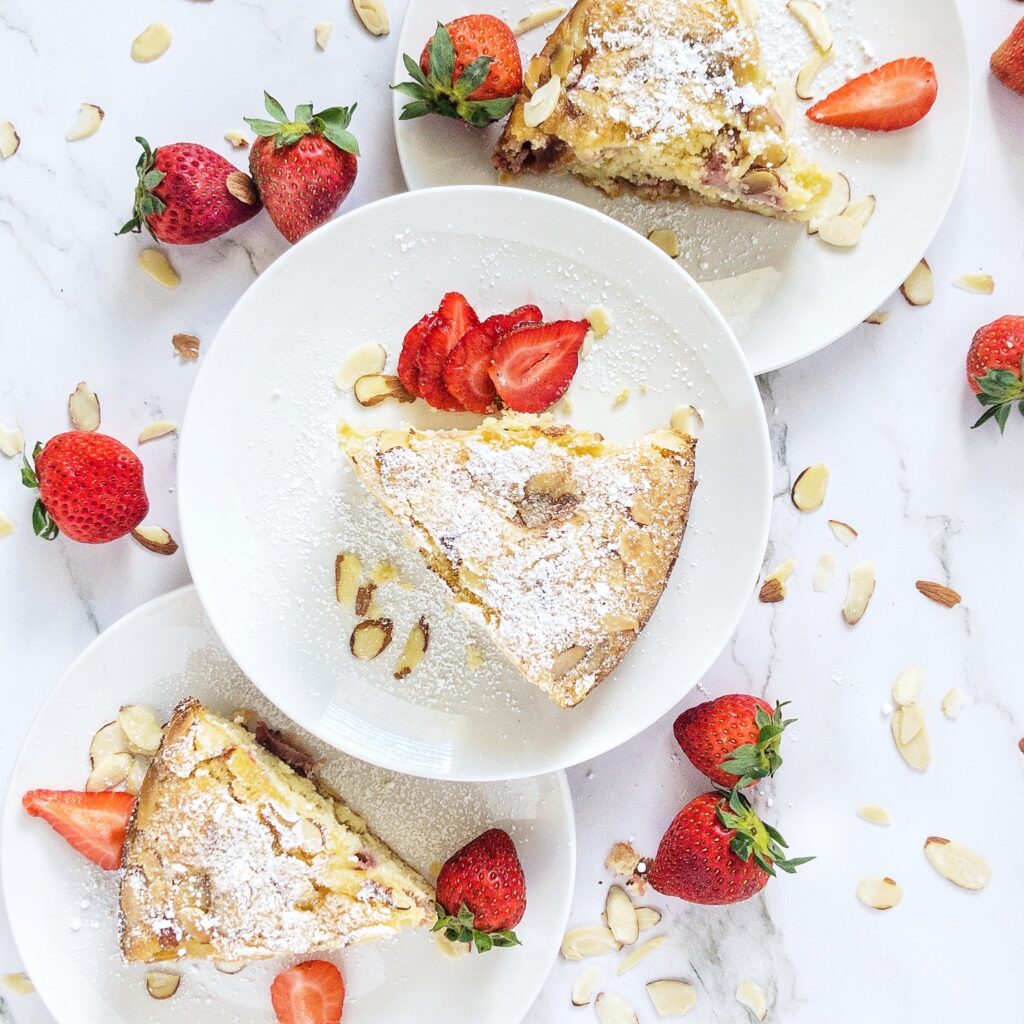 What I liked
This recipe was simple and easy to make. I'd go as far as to say that it's beginner-friendly. While this is dessert is easy to make, it looks like it took a lot of effort. Just look at it.
What I didn't like/Things I would change
I find this cake was a bit too sweet. I think adding a bit of acidity or more salt would go a long way in cutting the sweetness of this cake.
Final thoughts
I loved this cake. This is the perfect cake to take to a dinner party when you want to impress everyone. I will definitely make this again.