Blueberry scones are the perfect breakfast or dessert because they use things that you already have in your kitchen. This week We'll review two recipes. Why two? because the first one I tried failed. Let me start by saying that this does not reflect on the recipe developer because I could tell my mistakes right away. These recipes were made for my book review of Black Hat White Witch.
Recipe #1

Recipe numero uno is by fortheloveofcooking.com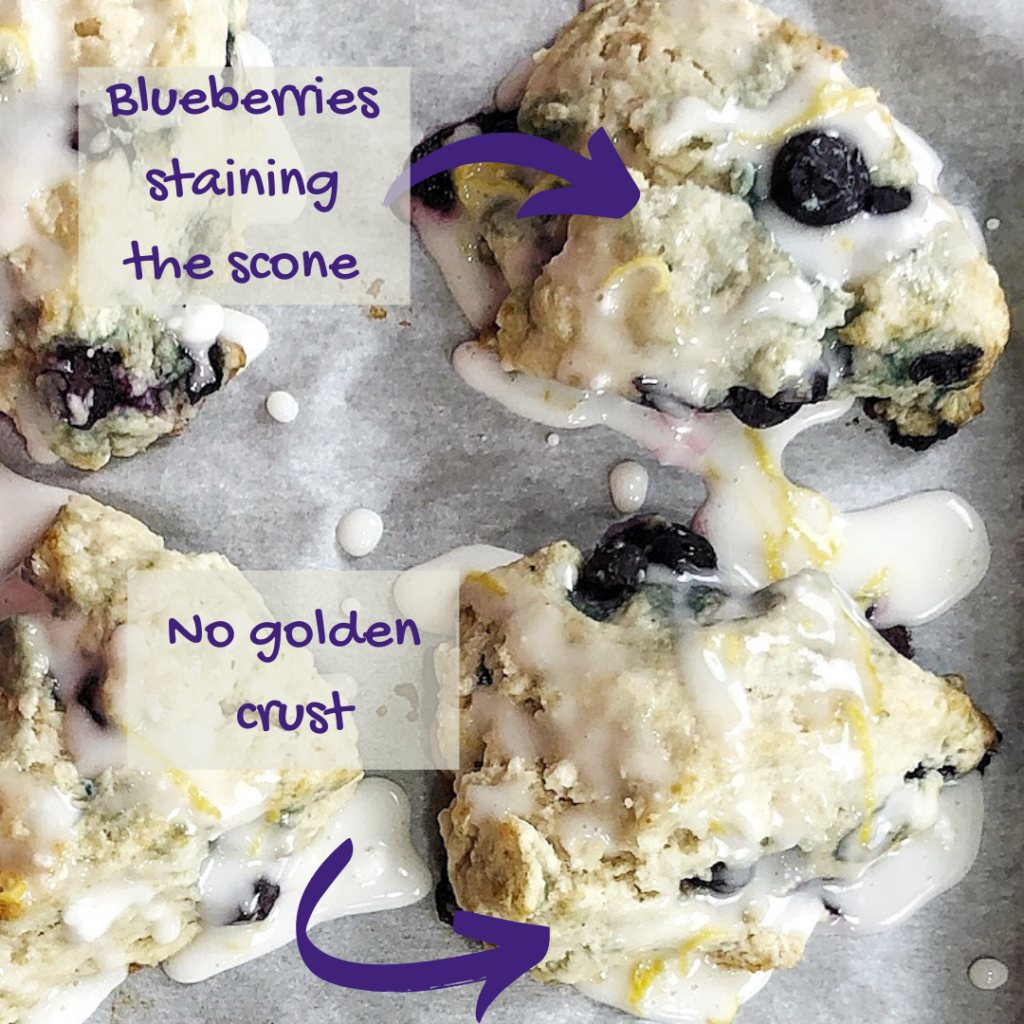 Ingredients
Flour
Baking Powder
Salt
Sugar
Heavy Cream
Butter
Fresh Blueberries
DIFFICULTY LEVEL:
I'd give this recipe a 1 out of 5 for difficulty. These blueberry scones are super easy. As you can see they have about 7 ingredients. You mix them together and voila you have scones.
WHAT went wrong
The fresh blueberries were my first mistake and I immediately noticed. In my defense, I had frozen blueberries in my freezer and I saw no reason to go out and buy fresh ones. Five seconds into handling the mixture, the warmth from my hands melted the blueberries and they bled into the dough. See picture. The frozen blueberries also didnt produce the same amazing purple color as the fresh ones.
My second problem is that the scones didn't brown. Well, the bottom browned but the top stayed very pale. This can be attributed to the fact that I substituted vegan cream. So, I take the blame for this problem.
Would I try this recipe again?
I'd like to try it again with fresh blueberries and normal heavy cream to see if it turns out as it's supposed to. If you've tried this recipe, comment down below and let me know how it turned out.
Final thoughts
This recipe as I made it with the mistakes, gets a 2.5 out of 5.
Recipe #2

Recipe numero dos is from sallysbakingaddiction.com.
Ingredients
Flour
Sugar
Baking Powder
Salt
Butter
Heavy Cream
Egg
Vanilla
Cinnamon
DIFFICULTY LEVEL:
Again scones are super easy.
Things I changed
I skipped the cinnamon. I love cinnamon but I just thought that this would overpower the taste of the scones. However, I wanted to taste blueberries and lemon, not cinnamon.
What I liked about this recipe: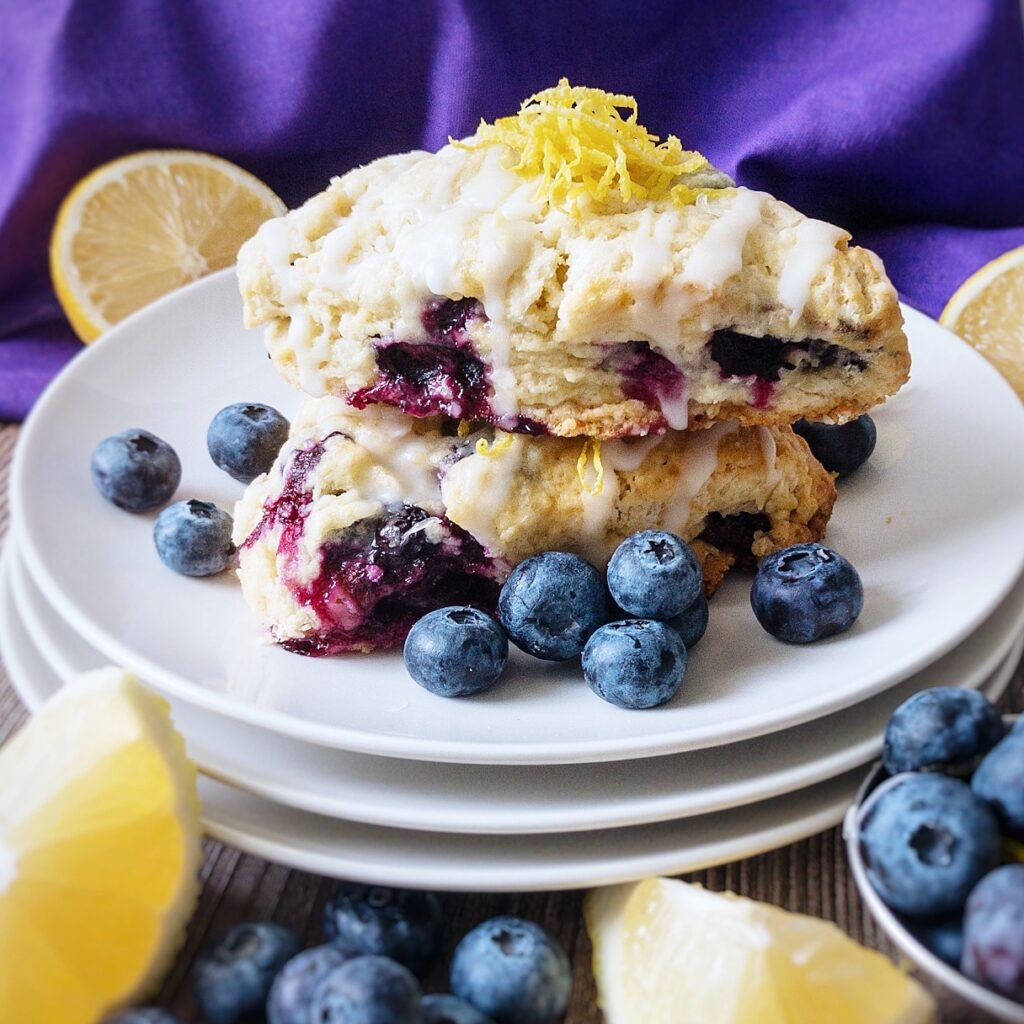 These scones turned out great, they were nice and fluffy. They browned beautifully giving me that nice golden crust while being soft on the inside.
Would I make these again?
Definitely. These blueberry scones are the perfect breakfast/dessert. It's easy to throw together with things you already have in your fridge/pantry. You can even try alternatives. Don't have blueberries, try strawberries and even just vanilla.
Click here for the lemon drizzle/icing.