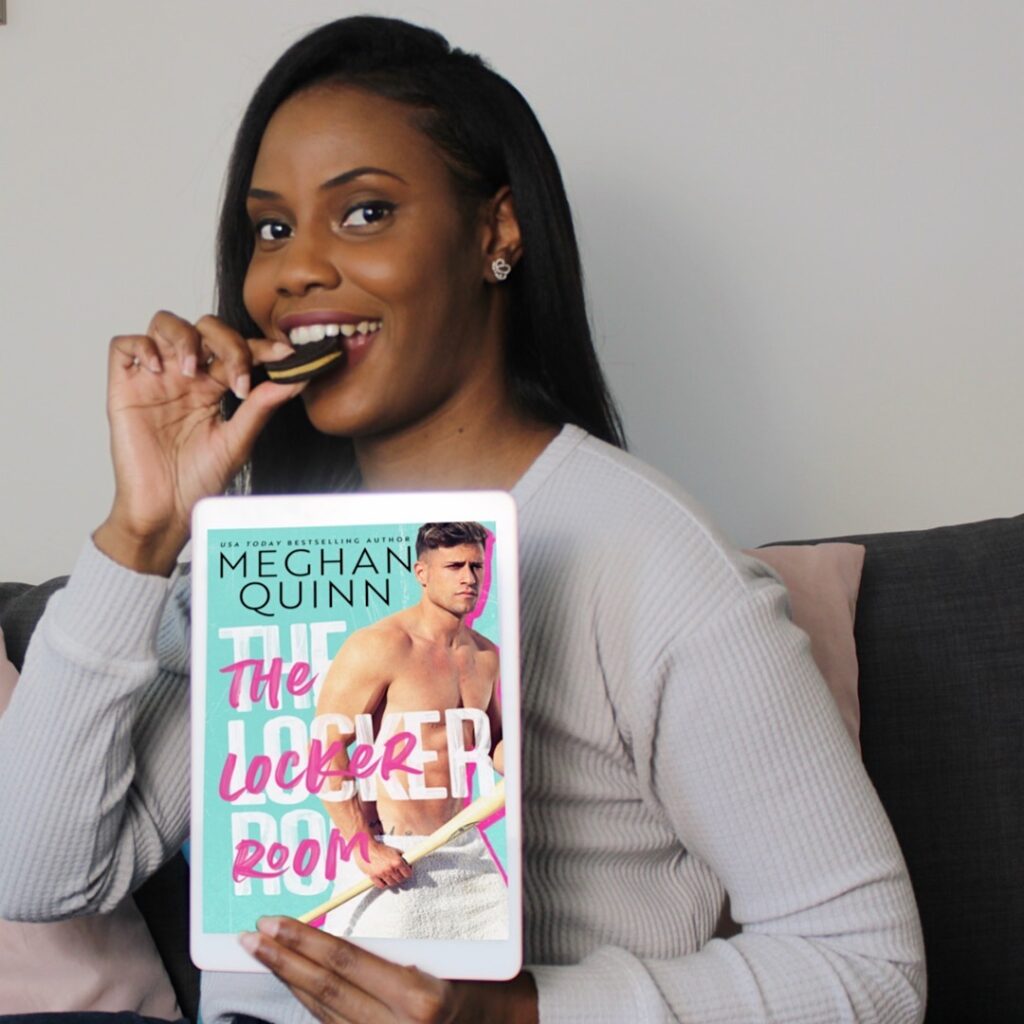 A session in the locker room is like the golden ticket to the Willy Wonka Factory. Legend has it that if a baseball player takes a girl to the locker room they will end up married. Every girl on campus is out to get an invitation to the locker room, everyone but Emory
Emory is fresh out of a six-year relationship after she walked in on her ex-boyfriend screwing someone else. He not only broke her heart but destroyed some of her self-esteem. What cures everything? If you think I'm going to say a guy…then your wrong. Emory's best friends come to the rescue and help put Emory back together. Part of Emory's road to recovery is a transfer to a new school in a new town rooming with two of her awesome childhood best friends. It's here that she meets Knox.
Knox is the star of the baseball team and a self-proclaimed Oreo addict. Knox fell for Emory at first sight and he's going to stop at nothing to gain her trust and her heart. I loved Knox, I love how understanding and patient he was with Emory. The author made him into an all-rounded character. He isn't just sweet and a walkover but he fought for Emory and even had moments of weakness which just made him more personable and realistic.
You guessed it, they finally got together because I mean who could resist Knox. BUT and a big but SPOILER ALERT this didn't last. I understood Emory's decision even though I didn't like it. I loved the exchange between Emory and Knox during the time after their break-up.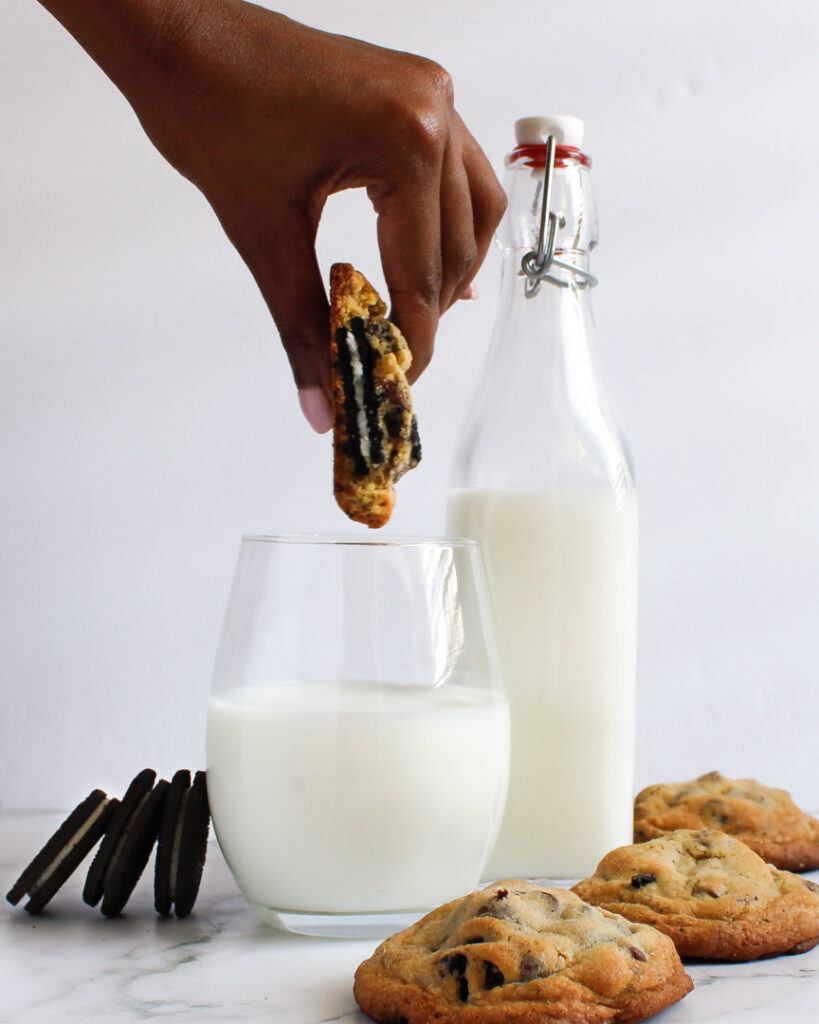 However, one thing I didn't like about this story is everything that happened after Knox and Emory see each other again for the first time in 8 years. I thought pre-break was amazing and deserved 5 stars. Post-break felt rushed and unrealistic. I feel like post-break-up could have been explored better.
Food for Thoughts
This is a fun college romance story between a book nerd and an Oreo-loving jock. And what better way to celebrate this story than to make some Oreo stuffed chocolate chip cookies.