I think these oreo stuffed chocolate chip cookies are so fitting, if you read the Locker Room by Meghan Quinn, then you'll know that Knox is O-B-S-E-S-S-E-D with Oreos. So much so that Emory tried to surprise him in bed with nothing but sexy lingerie and packets of Oreos. This recipe 5 from the Happily Ever After Cookbook.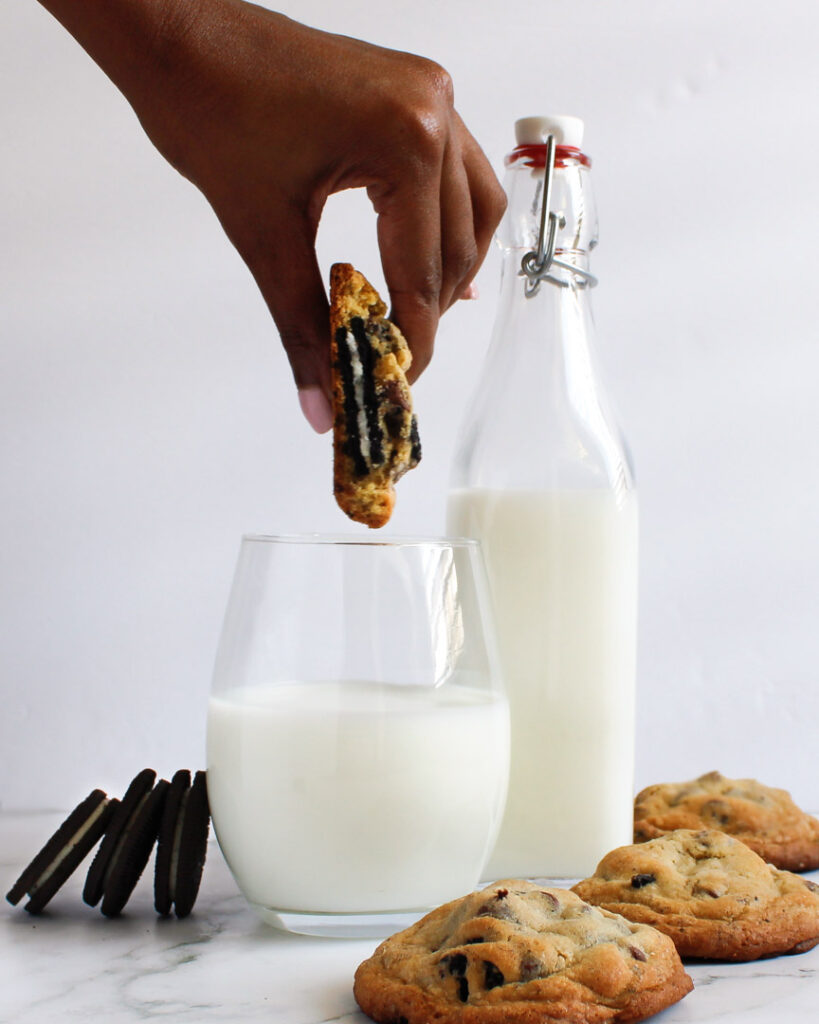 Ingredients
all-purpose flour
cornstarch
baking powder
baking soda
salt
unsalted butter
pure cane sugar
light brown sugar
eggs
vanilla extract
semisweet chocolate chips
20 Oreo cookies
Difficulties I had
You think it's just a normal chocolate chip cookies recipe over an oreo, sounds easy right. Nopeeeee covering an oreo with cookie batter is much harder than you'd think. Even after refrigerating the batter for longer than 30 mins, it quickly became a mess after contact with the body heat from my hands.
Quick Fix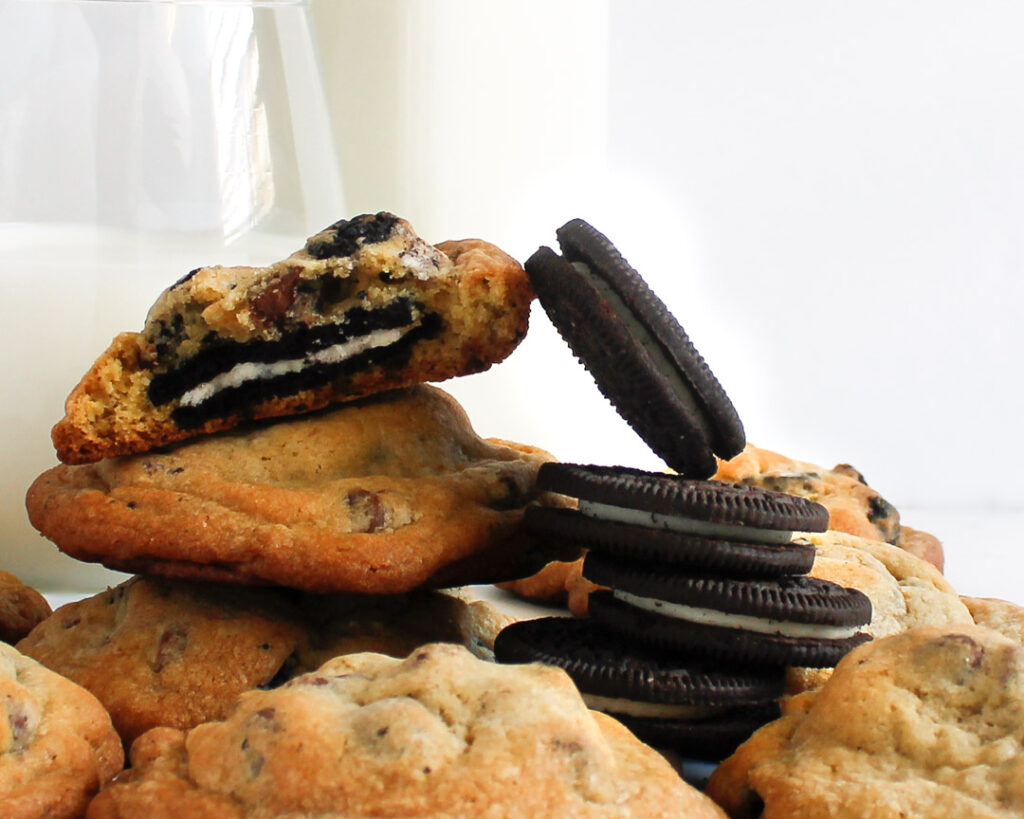 The best way I found is to very roughly cover the Oreos with the cookie batter, then refrigerate the covered Oreos for another 30 minutes. After the cookies are chilled, roll them in your hands like in the video below. Then refrigerate the cookies for another 30 mins before baking.
Final Thoughts
These are the best of two worlds, chocolate chip cookies, and Oreos. What there not to like. I honestly thought they would have been too sweet but no these oreo stuffed chocolate chip cookies were absolutely perfect.