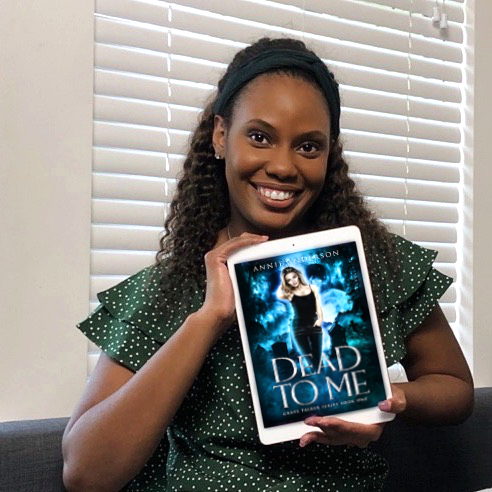 Darcy Darcy Darcy. Darcy is a woman in a man's world… law enforcement and she's out to prove she's the best. She has seasoned policemen quivering in their boots when they cross her crime scene. She has one of the best solves rates. And it's no wonder why. If all cops could talk to the dead, they would have a high solve rate too. Who better to help you solve a murder than the person who was murdered. But shit hits the fan when her business card is found in the hands of her dead childhood nemesis, one block from her apartment. Things get a bit more complicated when her partner and best friend rat her out to her dad and captain like she's a two-year-old and not a grown woman.
Darcy's partners in crime
Darcy is accompanied by a handy dandy sidekick Jeremiah aka J. J has been Darcy's best friend forever and knows her secret. Probably the only one who knows her secret. But he prefers to stick his head in the sand and pretend it doesn't exist. I don't know how I feel about J. Honestly, he fails as a best friend for me. Even if he didn't want to get involved, he could at least have lent a listening ear. Be the one person Darcy could be herself around.
Darcy is also being haunted by Hildenbrand aka Hildy who is supposed to be her guide and teach her about her powers but he does absolutely zilch. There seems to be a theme in this book about people who should have been there for Darcy but isn't. Everyone seems to both coddle her or more correctly suffocate her while leaving her to fend for her own in the supernatural world.
Darcy's success in solving the weird cases hasn't gone unnoticed, the Arcane Bureau of Investigation aka the fake FBI has noticed and there's no telling what they will do to her. Well we know what she would like Special Agent La Roux to do to her *wink**wink*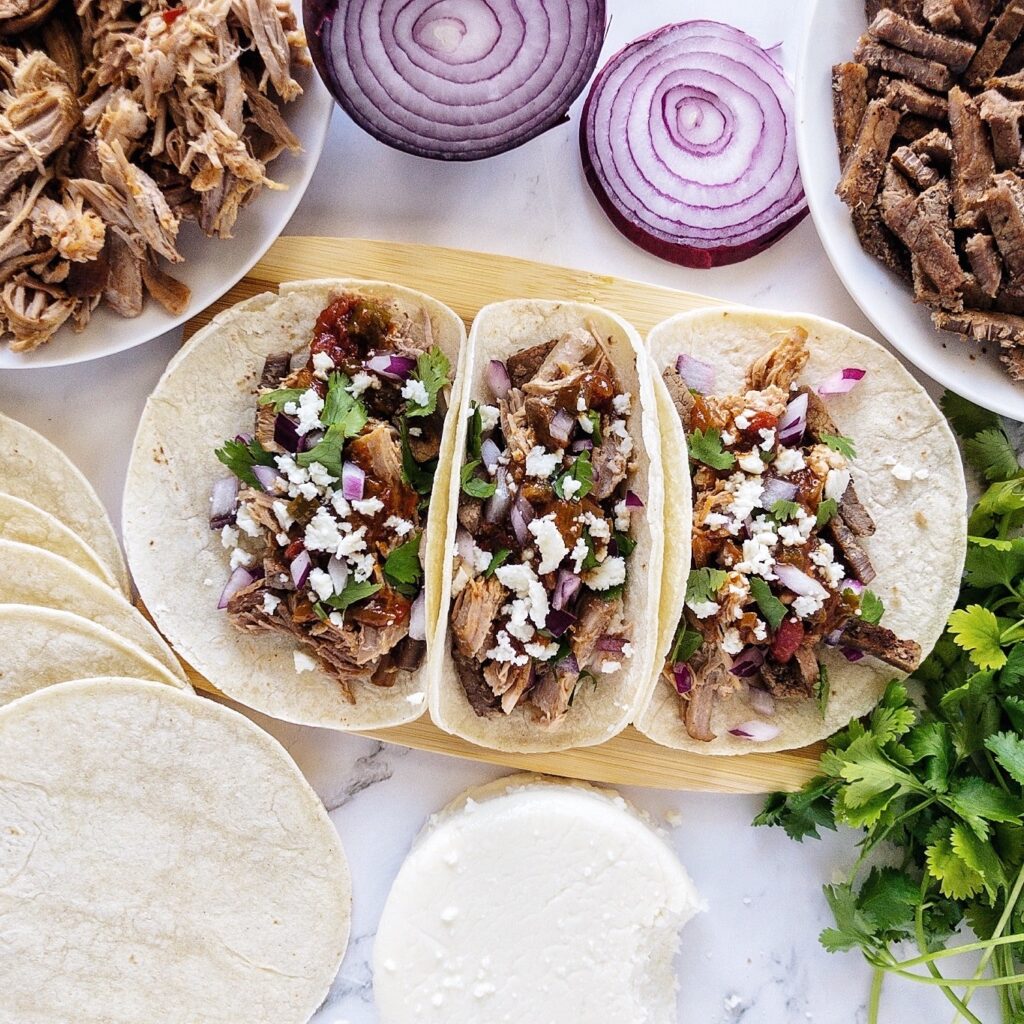 Food for thought
Dead to Me is truly enjoyable. Yes, it ends on a cliffhanger, which would have probably annoyed me if book two wasn't already out. As it stands I quickly downloaded book 2 Dead and Gone from kindle unlimited and got to reading right away. I wanted to know who was her real father. I had to force myself to stop after book two to write this review. You know it's good when I forget to look for the food in the book.  
Darcy is all about her Tacos. Fun fact Si Senior is actually a real place although I doubt the owners are magical. I also didn't find a steak and pulled pork taco on their menu. Here is my take on the tacos from Dead to Me. Don't forget to check out my recipe review for the pulled pork.