This recipe for pulled pork taco is delicious. I changed it a bit to make it into pulled pork and steak tacos. This pulled pork recipe is by frugalhausfrau.com. Check out my recipe review below. I made this recipe for my book review of Dead to Me by Annie Anderson.
Book Quote
As luck would have it, the tacos were still warm and crispy and filled with all the delicious goodness that was a half-steak, half-shredded pork, meat and cheese and veggie-filled concoction built to make my taste buds roll over in delight. I really wanted to know who talked to him about my favorite kind of taco. Whoever they were, they would remain on my shit list for a while.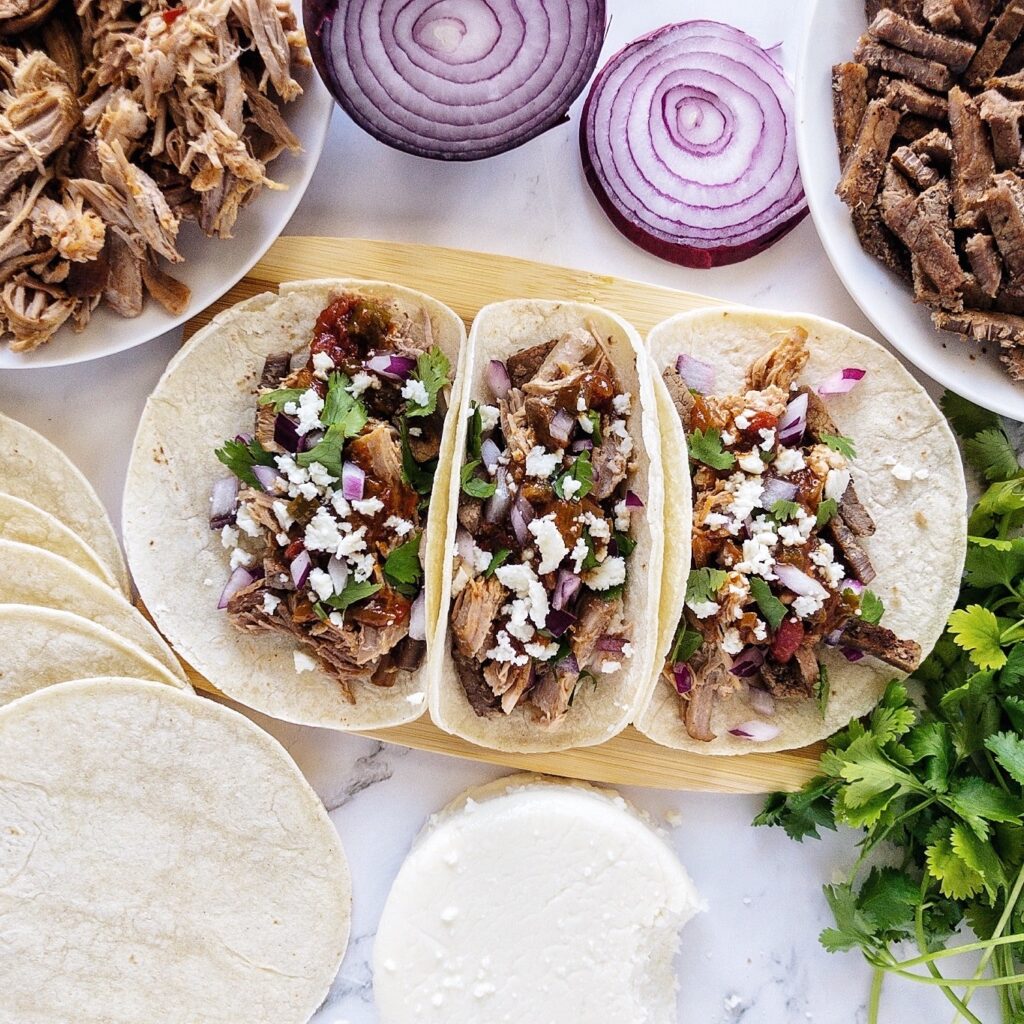 Ingredients
pork shoulder
oil
onions
garlic
canned tomatoes
canned green chiles
jalapenos
bay leaves
chili powder
red chile flakes
ground cayenne
dried oregano
salt
pepper
water
Taco Fillings
pulled pork
steak
queso blanco
red onion
cilantro
Difficulty level
This recipe I'd give a 3.5 out of 4. The only difficult thing about this recipe was searing the meat. As you can tell in the video below I chose a big ass piece of meat and trust me that thing was heavy to turn. I also could have seared it more.
What i LIKED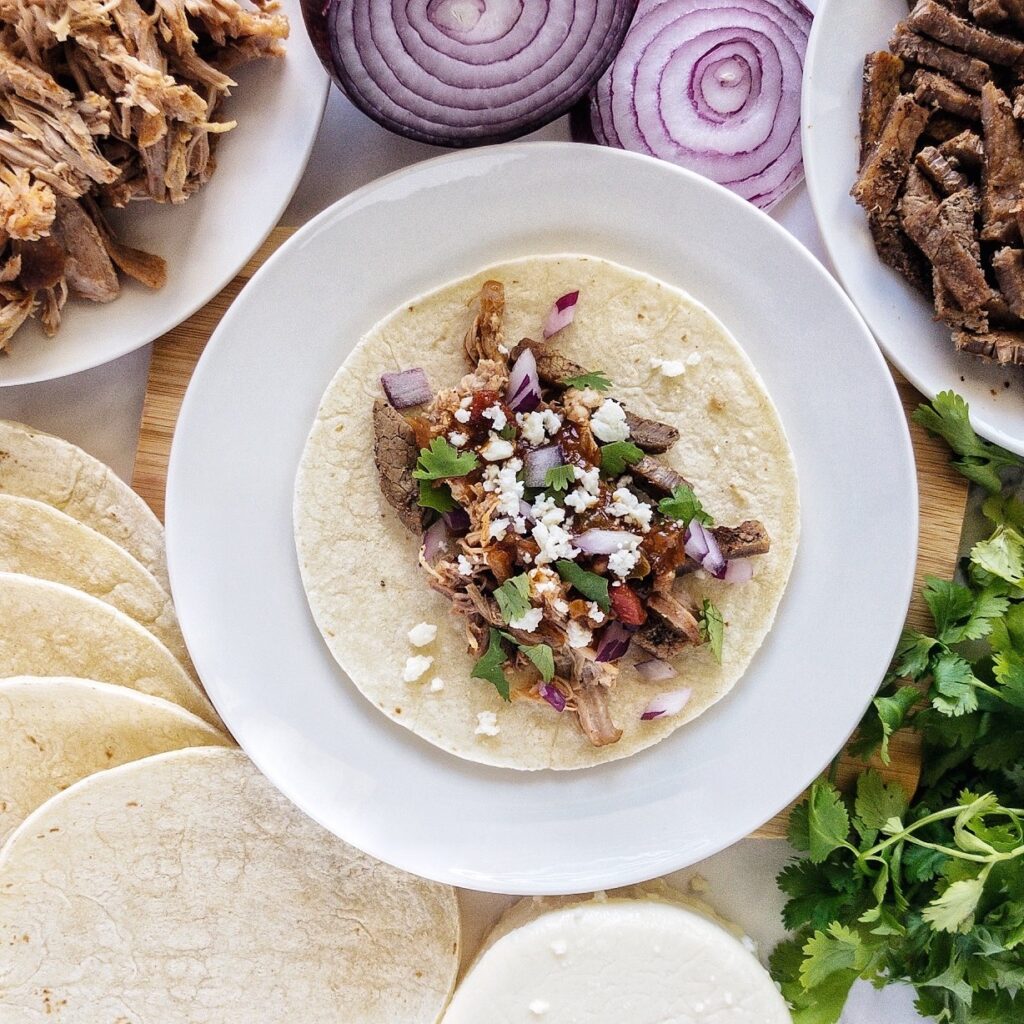 After seeing all the pepper in this recipe I thought that it would be extremely hot. I mean there are six (6) types of pepper here. I even started to cough as I was cooking it. Shockingly, it wasn't hot at all. Okay, maybe I'm exaggerating because I like pepper. I would say that it is mild. This pulled pork turned out so flavorful and tender.
Things I didn't like
While bay leaves are in the ingredient list, it isn't in the actual instructions. I think it should be added to the pot when cooking the spices. However, I only caught that it was missing afterward so I added it to the pan to roast.
Things I changed
I didn't have an ovenproof skillet or dutch oven as suggested in the recipe so I just transferred the meat to a regular baking pan.
p.s. don't do like me, USE A PAN BIG ENOUGH FOR THE MEAT AND ITS JUICES.
FINAL THOUGHTS
If you are looking for a pulled pork recipe for tacos. This is the one for you. The meat is fall off the bone soft and full of flavor. You can pair it with any toppings you like. I added steak, cilantro, queso blanco, and red onion, and trust me, this pairing was DELICIOUS.