Have you ever wanted to try braised lamb but didn't have a dutch oven. Or wondered whether you can substitute a lamb steak instead of the lamb shanks? Well, come on try this recipe by myrecipes.com. I made this recipe from my book review of Fireborne by Mckenzie Hunter.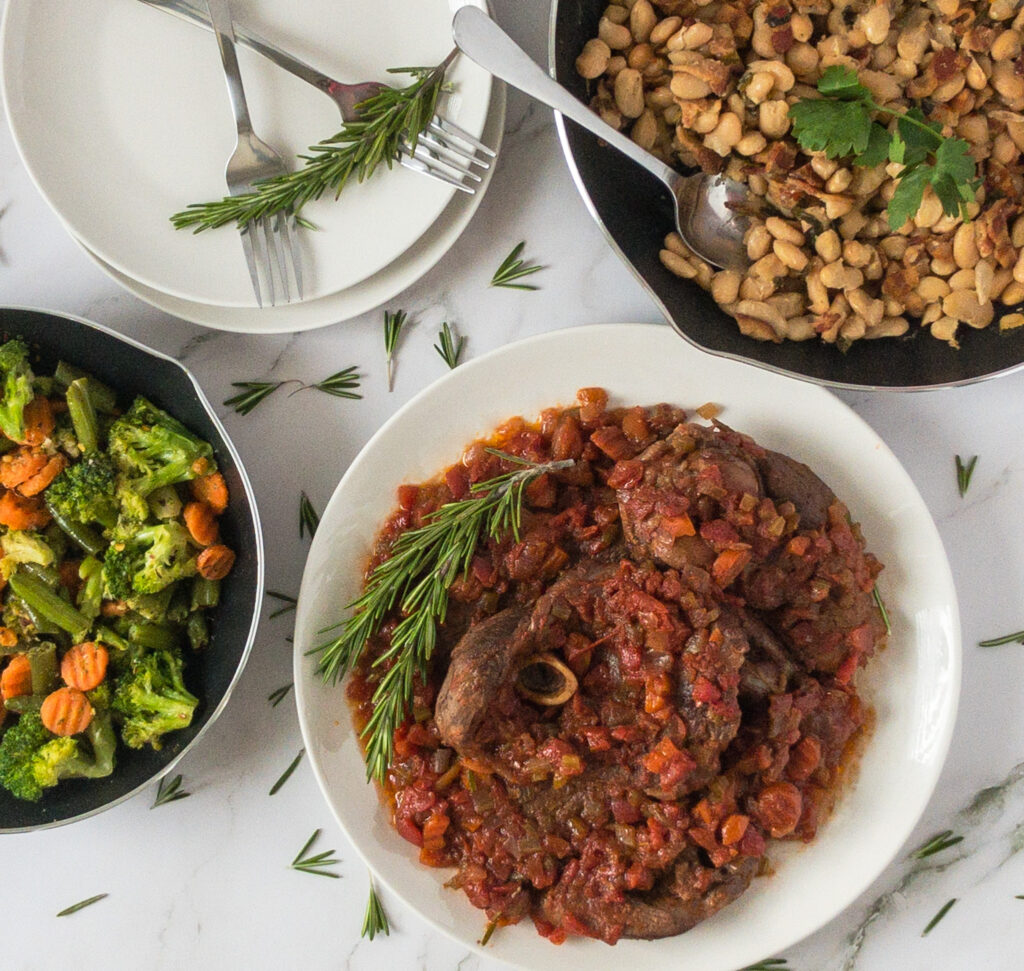 Ingredients:
lamb
salt
black pepper
carrots
onion
celery
red wine
beef broth
rosemarie
bay leaves
Difficulty Level:
I'd give this a 3 out of 5. I always heard about braised lamb and thought that it would be something incredibly difficult that you could only get at a restaurant. However, this recipe proved me wrong. This is surprisingly easy and a good way to impress guests. Imagine telling someone that you made braised lam, it sounds fancy and they will be fooled that you put a lot of effort into it.
What I liked about the recipe:
I like that this recipe didn't call for any special equipment. A lot of the recipes I researched called for a dutch oven and I didn't want to buy one. Have you seen the prices of a good size dutch oven? Yea, I'm good with the pots and pans that I have.
Adjustments I made:
I used lamb steaks. I look all around for lamb shanks but couldn't find any. My next choice after lamb shanks was lamb necks. I thought, these are cheaper and will look just as impressive on a plate. Guess what? There were none to be found. So I gave up and asked my local butcher what would be the best cut to use and he gave me some thick lamb steaks. Not as impressive looking but just as delicious.
I also used a smooth red blend instead of a dry red because that's what I had in my pantry. Why go and buy a dry red wine, when I had a perfectly good red in my home.
While this recipe does call white beans, I decided to up the flavor and try it with this white bean recipe by jocooks.com. You can catch my review of that recipe here.
What I would change next time?
I still want to try it with lamb shanks. If I can find the darn things.
Would I make it again?
Certainly. I made this with white beans and sautéed vegetables. Next, I want to try it with pasta!
Final Thoughts:
You know when someone describes something as rich and in your head, you're thinking that they're so pretentious because what the heck does rich even mean when it comes to food. This is the only way I can think of to describe this dish. It's rich and succulent. The meat falls apart, the bone just popped out on its own. It would make anyone fall in love with lamb.