This week we are reviewing this mini German Chocolate Cake by chocolatemoosey.com. I made this recipe for my review of the book The Other C-Word by M. K Schiller.
Book Quote
I smiled softly at Rick. "My favorite dessert was a German chocolate cake my mother baked about a year ago."
"What was so special about it?"
"She's made it a few times. It's a different recipe now that she's vegan, but that's not why it was my favorite. My mom has always done these weird health cleanses. She was doing a sugar fast that week, which meant no desserts. It actually meant no sugar at all, not even in your coffee. I have no idea why my sisters and I agreed to do it with her, but we did. We were ready to rip each other's hair out by the third day. My mother baked a German chocolate cake to celebrate our accomplishment at the end of the week. She'd made it before, but somehow it tasted like a thousand times more decadent. I mean, the cake was always awesome, but to this day, I think depriving myself of sweets made it…extraordinary.
Ingredient
Cake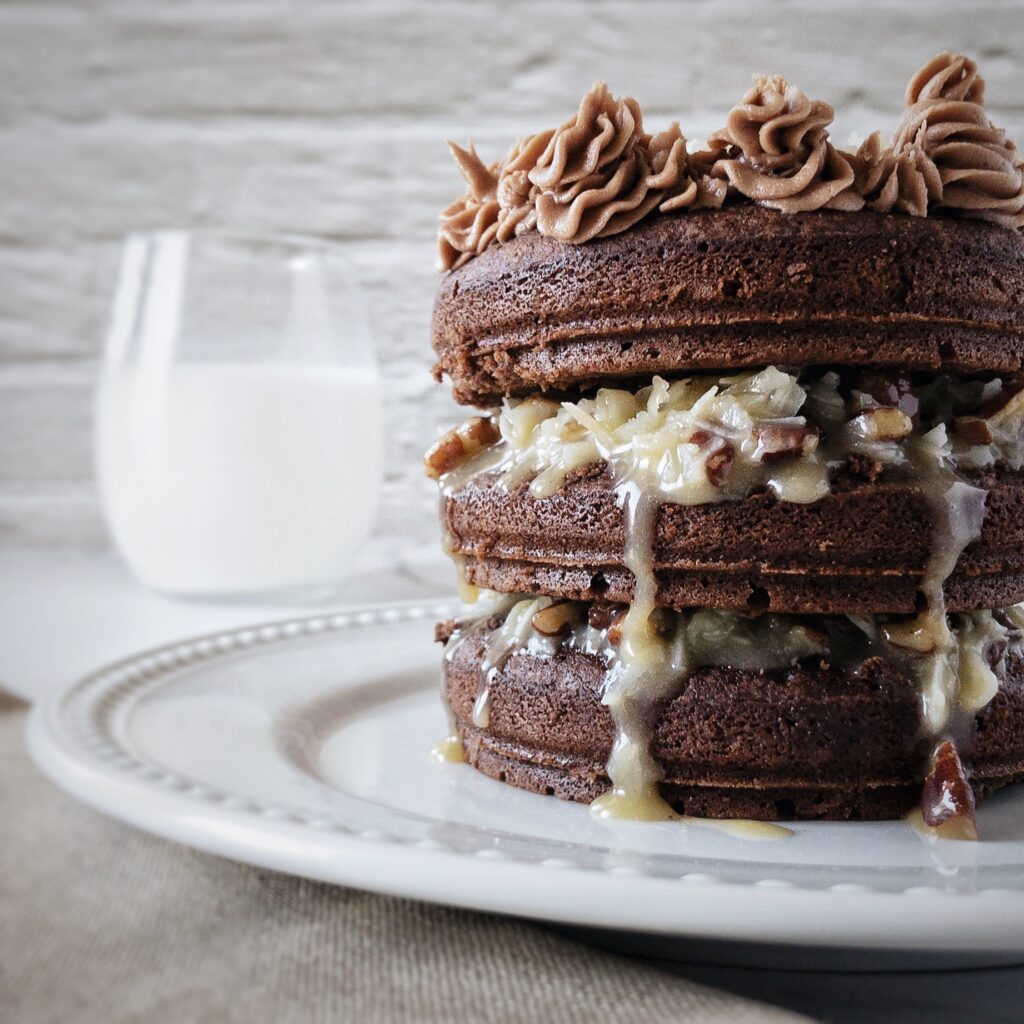 German baking chocolate
flour
baking soda
salt
unsalted butter
sugar
egg, room temperature
vanilla extract
buttermilk
coffee or water
sugar
heavy whipping cream
egg yolk
unsalted butter, softened and cut into 2 pieces
salt
sweetened coconut flakes
chopped pecans
vanilla extract
Difficulty Level
I'd give this a 3 out 5. Mainly because I can see the frosting going wrong. Mine ended up with a few eggy bits. But that is fixable by running the mixture through a strainer.
Special Equipment
For this recipe, I bought these 4-inch springform pans from amazon.
Things I Like
Let me preface this by saying I am not a chocolate cake person. That is the main reason I chose to do a mini german chocolate cake instead of a regular-sized one. But this cake was delicious. The filling was addictive. When Carla said that you can pretend that this is a single serving…she isn't lying. I tried to eat only a few bites and found myself grabbing a forkful every time I passed the kitchen.
Things I changed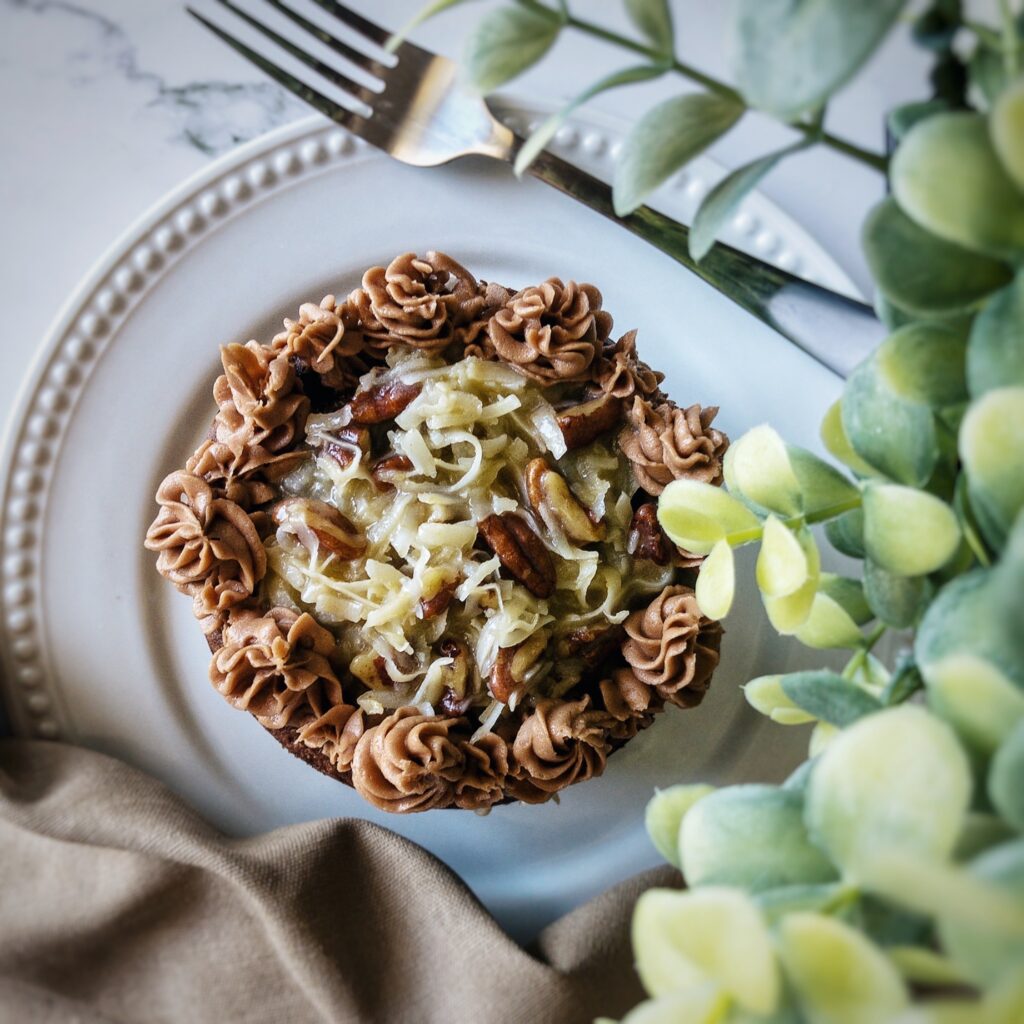 I replaced the baking german chocolate with cocoa powder I had leftover from the red velvet cookies and shortening from the cherry pie. We don't waste ingredients in this house.
Another thing I changed is that I didn't use toasted pecans. This is mainly because I didn't read that part.
Things to note
This cake isn't a fluffy chocolate cake. It's more of a mix between a brownie and a cake. This may be due to the fact that I didn't use baking chocolate but I guess we will never know.
Food for thought
This recipe works just like it's supposed to. The recipe itself deserves a 5 out of 5 for the recipe itself. The cake itself I would give a 3.5 out of 5. This is a personal thing. But I would make this cake whenever I'm craving chocolate.