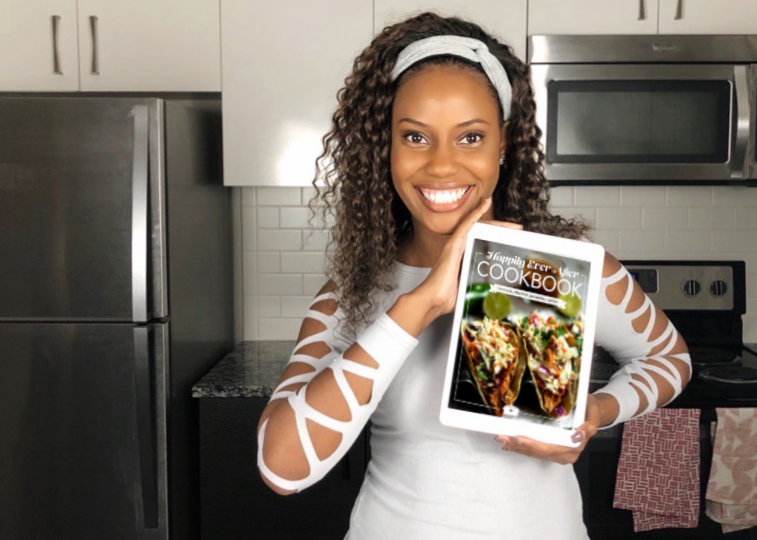 Hi guys, this week we are going to make another recipe from the Happily Ever After Cookbook, the butternut squash soup from Hidden Beauty by Amelia Wilde. My sister loves pumpkin and squash soup but I have never tried it so I was excited to try this recipe. And I thought it would go well with the breadsticks from Stroke of Midnight.
Author's Note
Leo Morelli's favorite soup is butternut squash, which he prefers to eat in the wintertime. He loves it, but he loves Haley Constantine even more.
Book Quote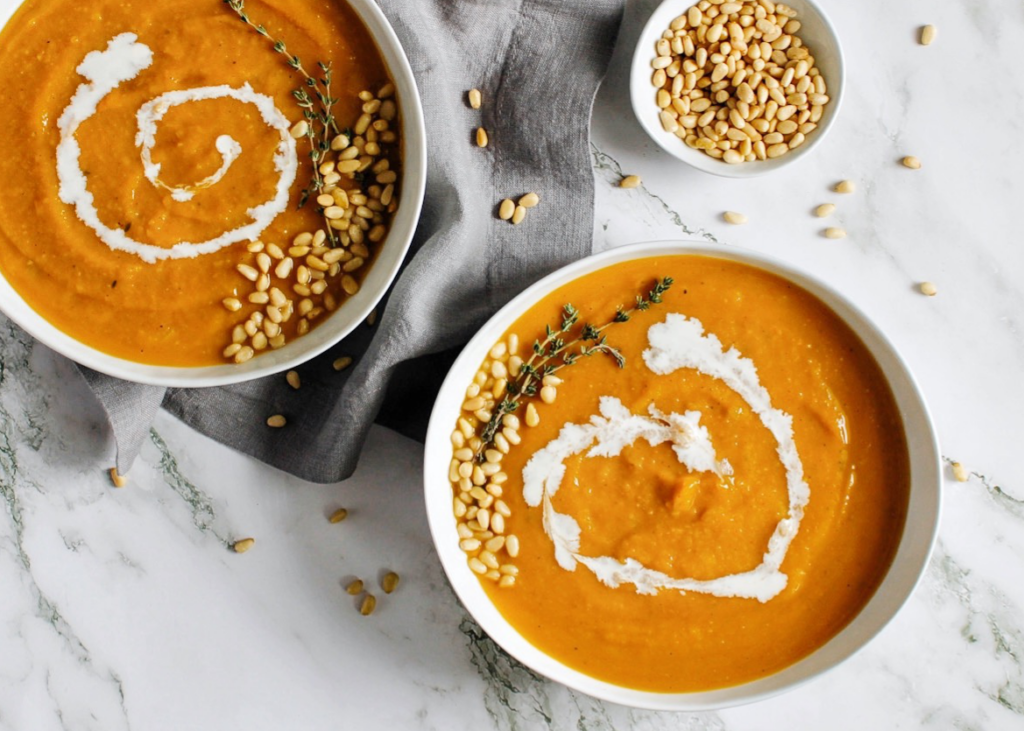 It's a silky butternut squash, delicately spiced. The first bite goes down with a wintery burst of flavor, and I steal a glance at Leo to see if he likes it too.
His spoon hovers over his bowl for a few moments. Then he lowers it again, brow furrowed.
"What hurts?"
Leo flicks his eyes up to mine. "Nothing."
"Liar. Tell me." The awkwardness cracks open and I take my first full breath of the evening.
He huffs out a sigh. "It's painful. To lift the spoon." I wait. "It feels different today." The bullet wound. "I won't think less of you if you skip the soup." His eyes flare and intensity floods back into the room, into my body. "I want the soup. It's my fucking favorite soup." Leo lets go of the spoon, his other hand coming up to rub his forehead, and there it is, at the surface—the toll of being shot. Of recovering. Of being in pain. "I can't do this." I put my own spoon down, heart racing. "If you want to go back upstairs—" "I can't let you think I take any pleasure in this." "In dinner?" "In keeping you captive."
Ingredients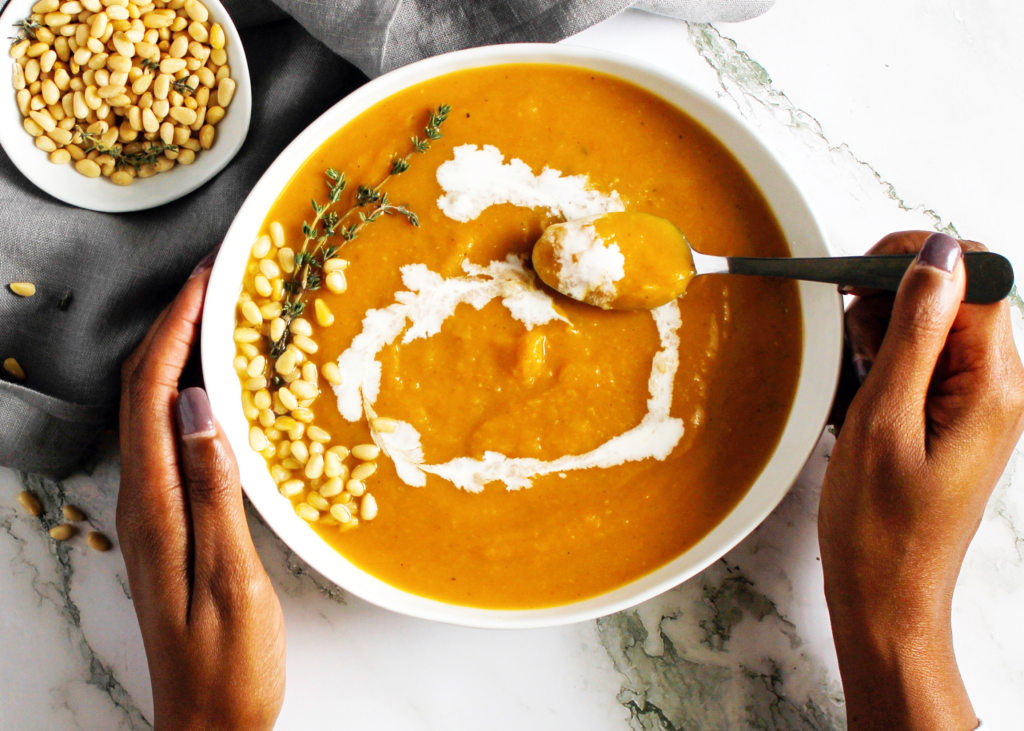 olive oil
onion, chopped
garlic, minced
grated fresh ginger
sea salt, or to taste
black pepper
paprika powder
fresh or dried thyme leaves, finely chopped
butternut squash, peeled and cut into 1-inch cubes
vegetable stock
coconut or soy milk
cream, chili flakes, and pine nuts for garnish
What I liked about this recipe:
This recipe is quick and easy yet still full of flavor. It is also very cheap. You can make it with things that are already in your house. The only thing I had to buy was the butternut squash.
What I changed
I switched the coconut/soy milk for regular milk because well it's what I had in the house. I figured if we were adding cream as a garnish it was no longer vegan and I could add normal milk.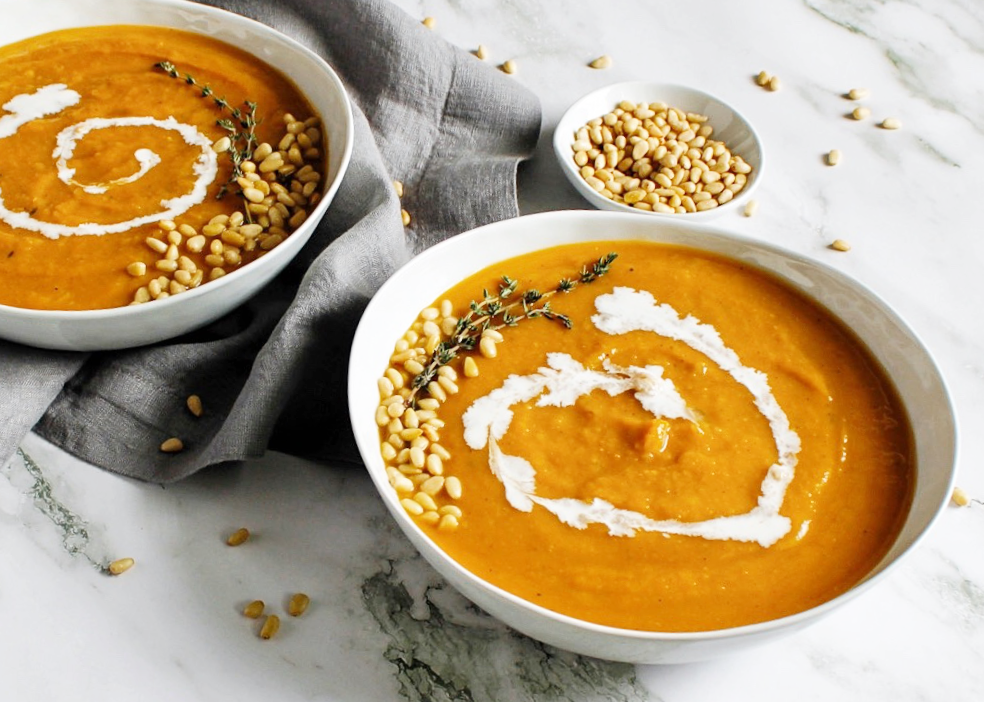 Special Equipment needed
This recipe calls for an immersion blender but let's be real who has an immersion blender laying around…not me. So I used my ninja bullet. It may be small but it is mighty and it got the job done…in a few batches.
Final thoughts
Personally, butternut squash soup isn't for me. The flavor was amazing, I loved the little pieces of ginger that didn't blend all the way coming through in each spoonful. If I'm being honest it was delicious. Now you're wondering why I didn't like it….the texture just wasn't for me.