Hey guys, If you are looking for a good burger with a unique flavor. Unique in a good way I promise. Then this is the burger for you. Join me as I review the pub burger from the Silver Brewer by L.B Dunbar.
Book Quote
"Ax throwing, laughing, even a foiled attempt at flipping a burger over an open flame. Letty is a metaphor for life, and I want to live her."

The Silver Brewer by LB Dunbar
Ingredients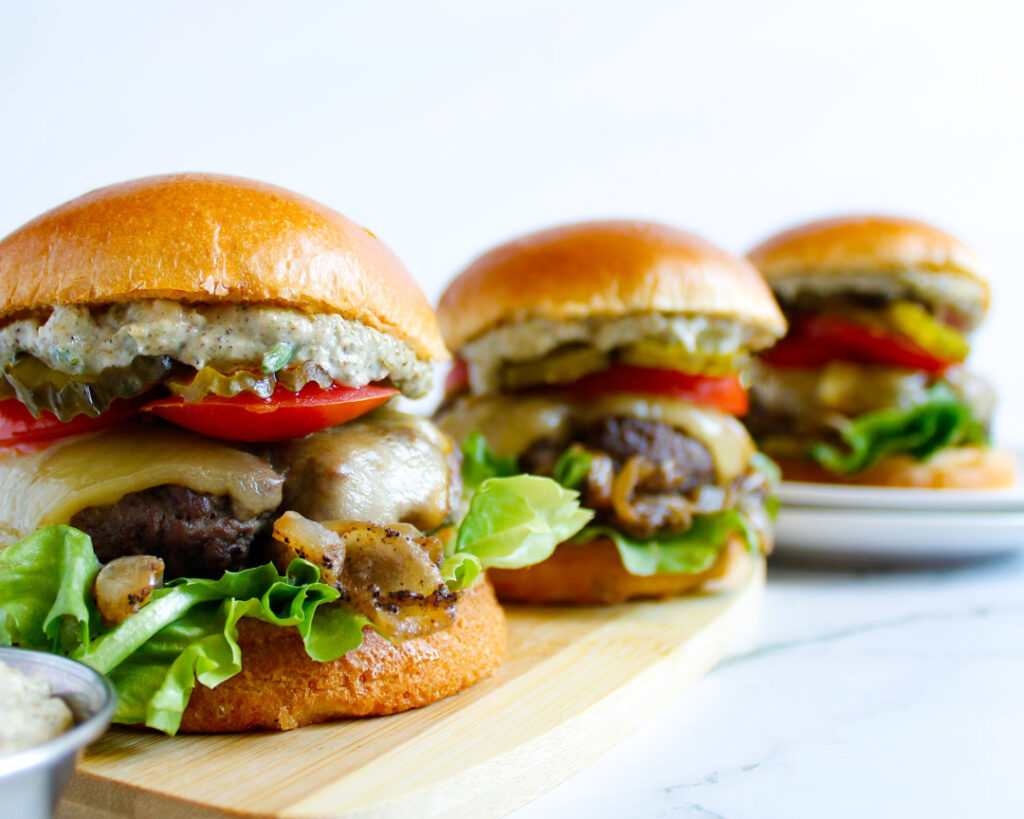 For the onions
white onion, sliced
unsalted butter
Worcestershire sauce
black pepper
salt
For the burger
ground beef
black pepper
salt
olive oil
smoked aged cheddar cheese
brioche or potato buns
Roma tomatoes, sliced
escarole lettuce
pickles
For the garlic rosemary aioli
mayonnaise
garlic
dried rosemary
lemon juice
black pepper
salt
What I liked: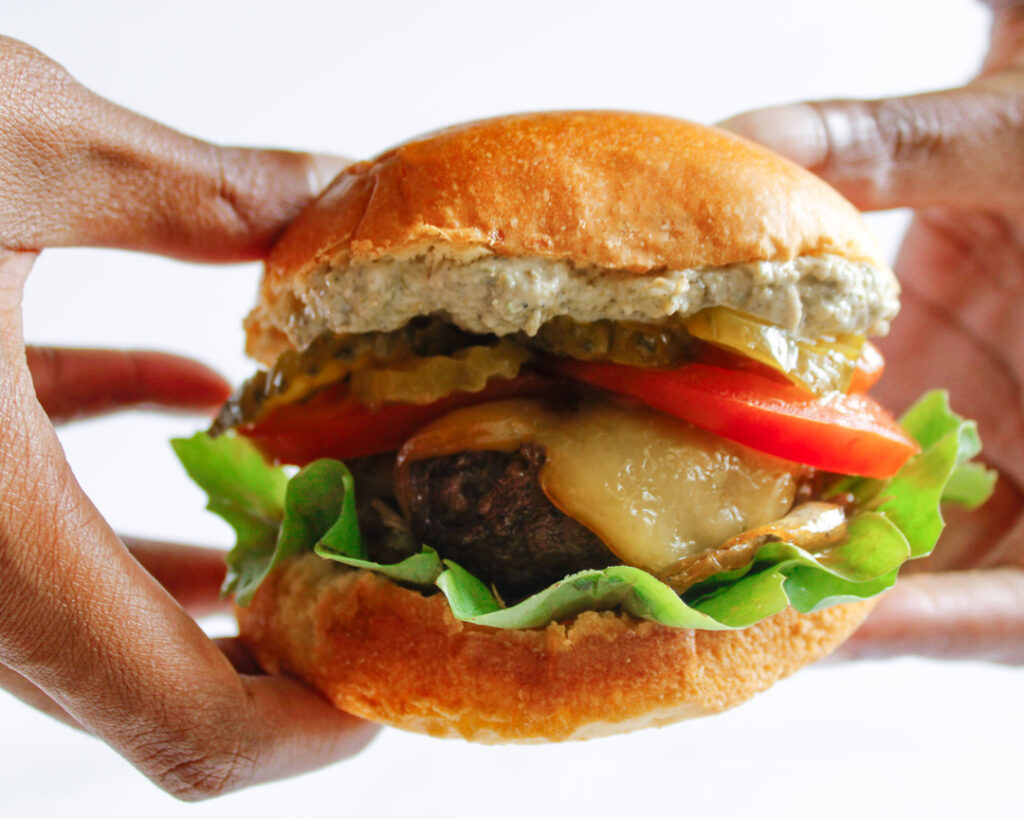 When I was making the patties and I saw only add salt and pepper. I was like no way there needs to be some onion powder, some garlic powder in there. But alas, I resisted the black urge to add more spices and boy was I happy. The garlic rosemary aioli and aged smoke cheddar were enough flavors. I have never heard of smoked aged cheddar before this recipe but I am in love…I probably ate half of it while waiting for the patties to cook.
What I didn't like:
The only complaint I have would be the garlic rosemary aioli. when I first made it, it was delicious. The longer it sat, the more pungent it became. So when I made the very easy mistake of slathering the aioli on the buns very generously, then it became overpowering. Next time, I'd either use less aioli or reduce the amount of rosemary and garlic in the recipe.
Things I'd Change
In addition to reducing the rosemary and garlic as mentioned above. I'd reduce the amount of butter used to caramelize the onions. If you watch my video below, you'll see that the onions were literally swimming in butter. Even though this made for a nice flavored butter for later use, it definitely was not necessary.
Final Thoughts
Even with the overpowering sauce (user error btw) and not the recipe's fault, this pub burger was D-E-L-I-C-I-O-U-S. This deserves a 4.9 out of 5. This is one of those recipes that even as I write this blog post a week after first making this recipe, I am craving it again. I think this burger would go perfectly with the apple slaw from the Butterfly Effect by Kelly Elliot.